PRODUCT-PROCESS DYNAMICS
Reference work entry
DOI:
https://doi.org/
10.1007/1-4020-0612-8_758
The product-process matrix in
igure 1
, proposed by Hayes and Wheelwright (
1979a
,
1979b
,
1984)
, is a tool for analyzing the links between the maturation of products and the processes used in their manufacture. The path taken by the products and processes of individual companies over time can be explained using the matrix. The product-process concept has a strong impact on a company's
manufacturing strategy
and its
focus
. Linking product and process considerations brings manufacturing managers and marketing managers together in the strategy making process.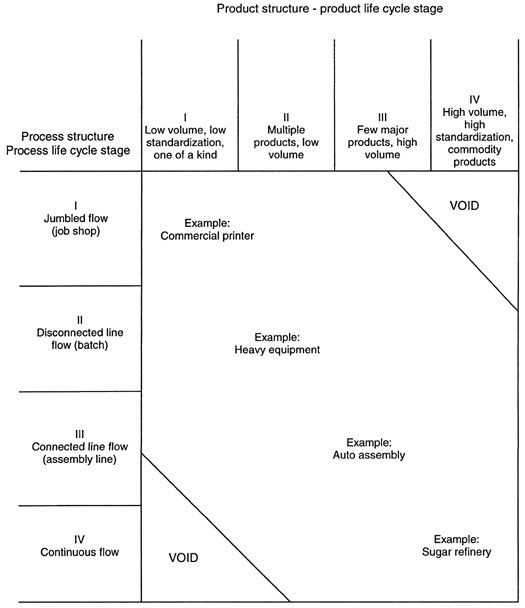 Copyright information
© Kluwer Academic Publishers 2000