Summation generator
Reference work entry
DOI:
https://doi.org/
10.1007/0-387-23483-7_421
The summation generator is based on a
combination
of
n
Linear Feedback Shift Registers (LFSRs)
and was first proposed in [
5
,
6
]. The combining function is an addition over the set of integers. From a binary point of view, it is a
nonlinear function
, with maximum
correlation immunity
. The output bit is the least significant bit of the integer sum.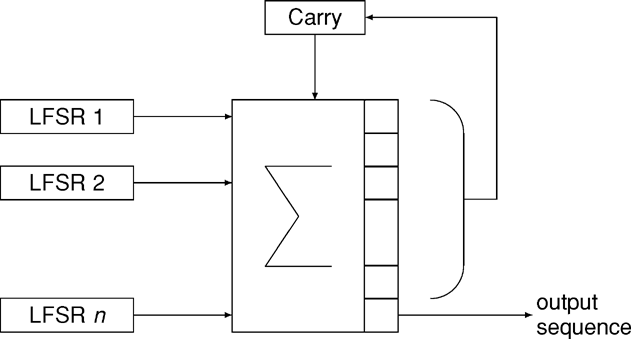 Copyright information
© International Federation for Information Processing 2005