Chrysoberyl
Reference work entry
DOI:
https://doi.org/
10.1007/978-981-13-2538-0_324
In China's gem industry, chrysoberyl is also known as 'Golden Green Jade' or 'Golden Green Beryllium'. The name chrysoberyl is derived from the Greek word 'chryso', meaning a gold-white spar. It is actually an oxide of beryllium in the spinel family, and its main composition is beryllium aluminate (BeAl
2
O
4
). The Mohs hardness is 8.5. It usually contains inclusions of dense silk-like or tubular rutile, and its chatoyancy (cat's eye effect) is superior to other gemstones. Therefore, the term 'cat's eye', when referring to a gemstone, only applies to cat's eye chrysoberyl. For other gems with a similar effect, the cat's eye nomenclature must be combined with the name of the mineral, such as cat's eye quartz or cat's eye aquamarine. A variety of chrysoberyl called alexandrite changes colour from daylight to artificial light. They are high-quality rare and precious gems (Fig.
31
).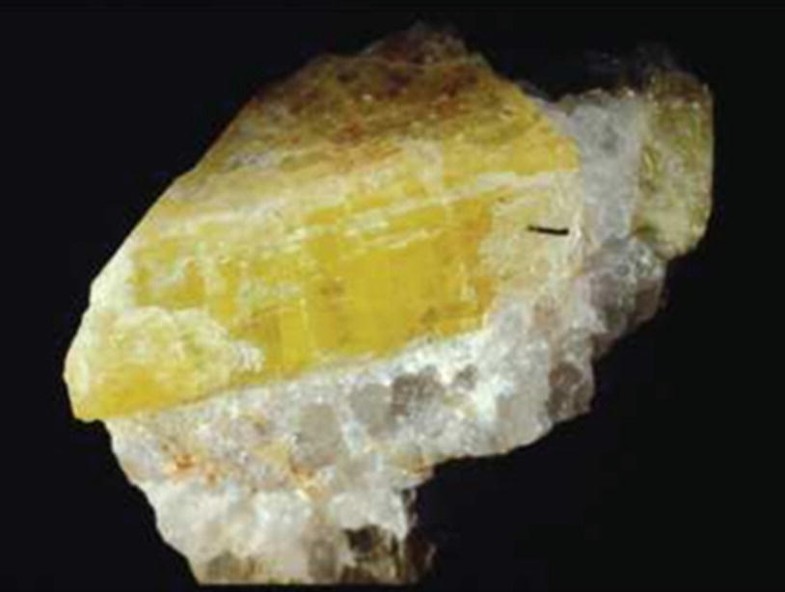 Copyright information
© Springer Nature Singapore Pte Ltd. 2020