Gurbantunggut Desert Landscape
Reference work entry
DOI:
https://doi.org/
10.1007/978-981-13-2538-0_1012
This landscape is located in the central Junggar Basin, east of the Manas River and south of the Ulungur River in Xinjiang Province. It covers an area of 48,000 km
2
and is China's second largest desert. The main features are semi-fixed dunes. The sand ridges in the desert run NW-SE and can be as high as 30–40 m (Fig.
44
).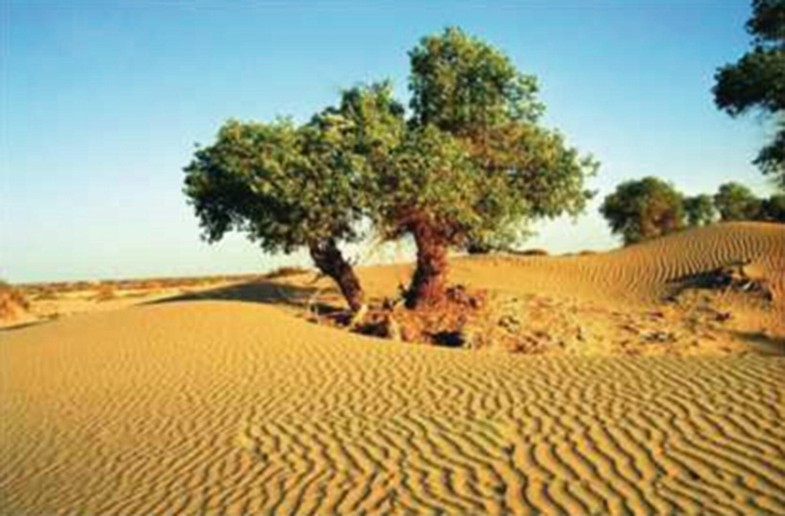 Copyright information
© Springer Nature Singapore Pte Ltd. 2020