Isua Supracrustal Belt, West Greenland: Geochronology
Definition
The 35-km-long by up to 4-km-wide Isua supracrustal belt (ISB) lying within the Isukasia terrane, southern West Greenland (Fig.
1
), consists of ca. 3,700 and 3,800 million years old (Ma) volcanic and sedimentary rocks that are among the oldest on the Earth. The ISB is the most significant and highly studied region for understanding early Earth chemistry and environments. This is because of its great antiquity and excellent exposures of a diverse range of rock types, including pillow basalts and banded iron formations (BIF).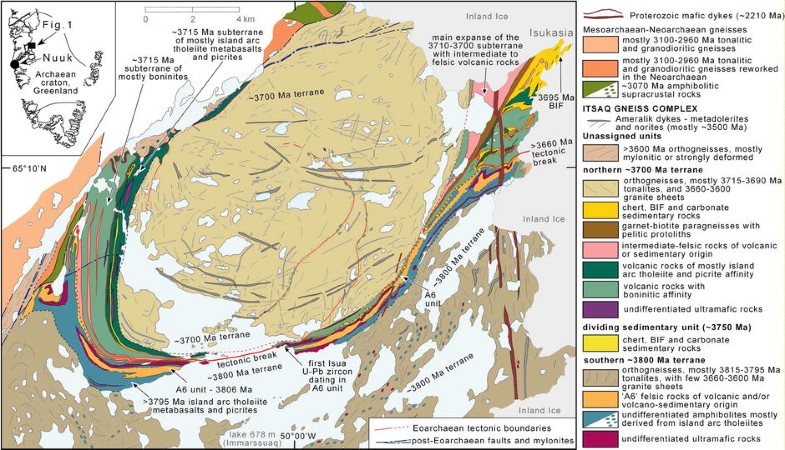 Keywords
Volcanic Rock 
Detrital Zircon 
Zircon Crystal 
Band Iron Formation 
Great Antiquity 
These keywords were added by machine and not by the authors. This process is experimental and the keywords may be updated as the learning algorithm improves.