Gear Grinding
Reference work entry
DOI:
https://doi.org/
10.1007/978-3-662-53120-4_6425
Definition
Gear grinding and honing are hard finishing methods for gears, using tools with a specific geometrical profile and geometrically non-defined cutting edges. These abrasive processes are divided into two main groups: generating grinding and profile grinding, relating to the manufacturing of the tooth flank. Furthermore, these groups can be subdivided into continuous and discontinuous processes (DIN 8589 2003).
Extended Definition
Classification of Hard-Fine Machining Processes and their Position in the Process Chain
At the beginning of the process chain of gear manufacturing, there are either forming processes like forging in dies or cutting processes with geometric well-defined cutting edges like drilling, turning, and milling. These are followed by soft/green-machining processes to cut gears, like hobbing (Fig.
1
).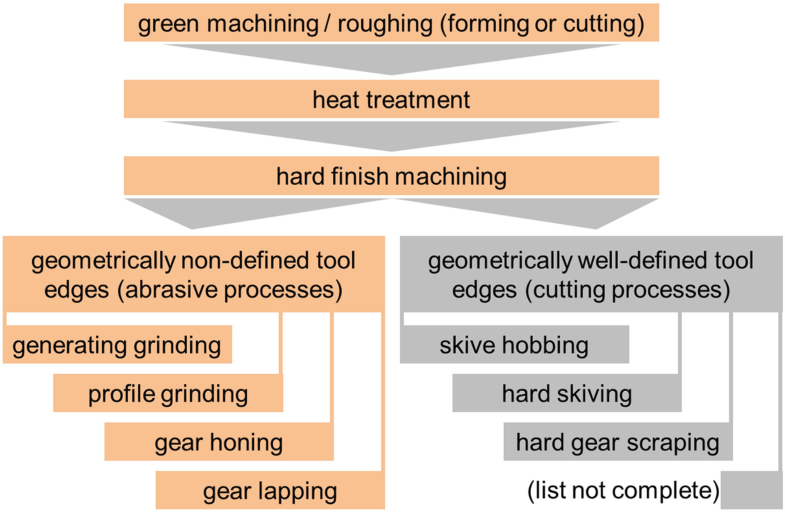 Section editors and affiliations