Grind-Hardening
Reference work entry
DOI:
https://doi.org/
10.1007/978-3-662-53120-4_16848
Definition
Grind-hardening is a hybrid process that combines material removal and surface hardening of a steel workpiece at the same time. The heat dissipated in the cutting area is used for the heat treatment of the workpiece (Salonitis 2015a). For the grind-hardening of a workpiece, the generated heat in the interface between the grinding wheel and the workpiece material and the subsequent cooling of the material need to be controlled. The metallurgic change required for hardening thus is achieved in two steps: firstly, heating the workpiece surface above the austenitization temperature, and secondly afterwards rapidly cooling (quenching) the material for inducing martensitic transformation in the workpiece surface.
By using the grind-hardening process, several processing steps that are expected to take place when producing a component, such as conventional heat treatment, can be eliminated as shown in Fig.
1
.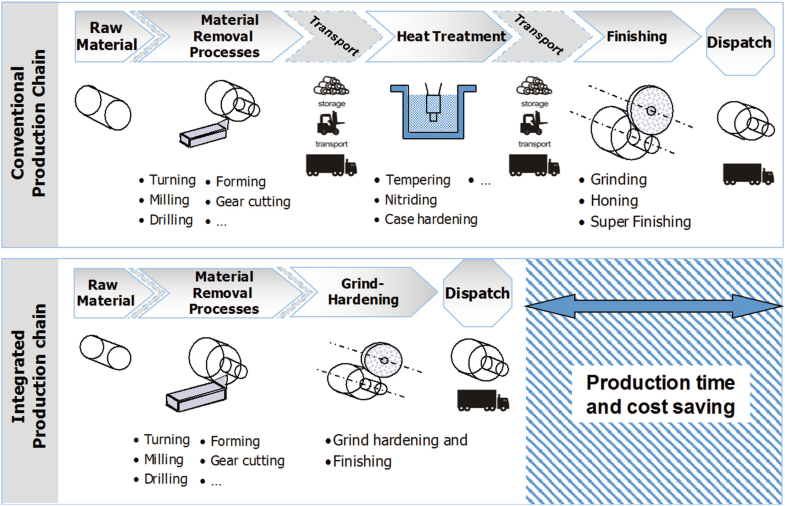 Section editors and affiliations