Strongyloides stercoralis
Reference work entry
DOI:
https://doi.org/
10.1007/978-3-662-43978-4_3024
Name
Greek: strongylus = rounded; oides = similar. Latin: sterx = terminal end; stercus = feces; stercoralis = within feces. English: dwarf round worm.
Geographic Distributions/Epidemiology
This worm is found not only in humid and tropic and subtropic regions but also in countries of South Europe, in mines as well as in zoos (since many monkeys are heavily infected). Several hundred thousands of infections occur worldwide.
Morphology/Life Cycle
S. stercoralis
produces two different generations within its life cycle (Fig.
1
):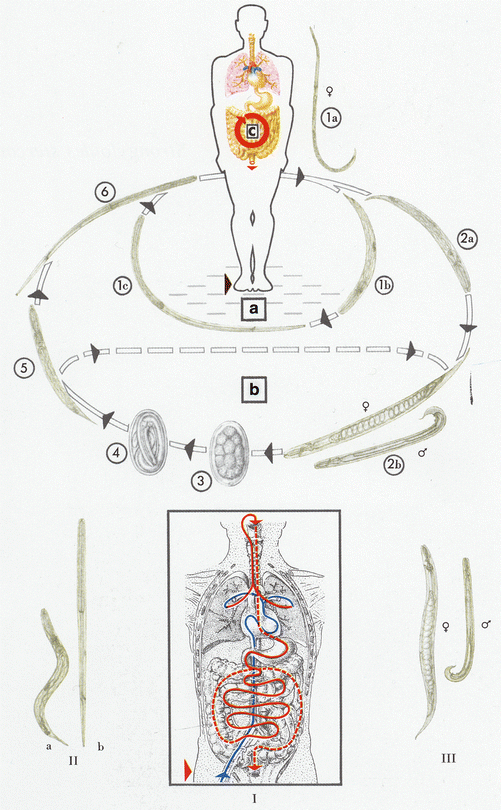 References
Piekarski G (1987) Medical parasitology in plates. Springer, Heidelberg/New York

Google Scholar
Copyright information
© Springer-Verlag Berlin Heidelberg 2016