Schüffner's Dots
Reference work entry
DOI:
https://doi.org/
10.1007/978-3-662-43978-4_2816
The colored dots described by
Schüffner
in
Plasmodium vivax
are fine caveolae (= invaginations) at the surface of the infected reticulocytes (which become filled with the stain).
Maurer's clefts
, however, are enlargements of the parasitophorous vacuole inside
P. falciparum
- and
P. malariae-
infected red blood cells (Fig.
1
).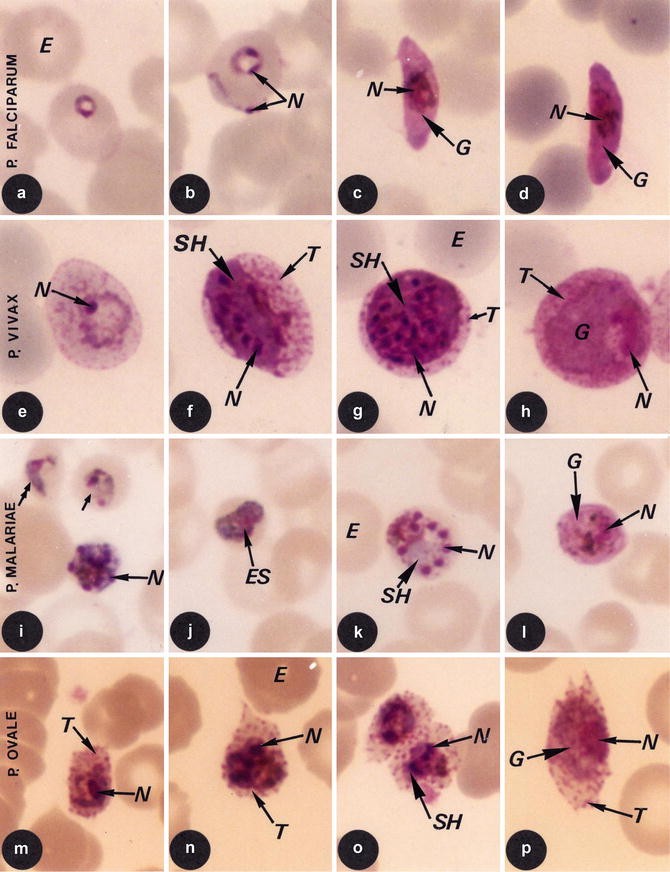 Copyright information
© Springer-Verlag Berlin Heidelberg 2016