Membrane Fluidity
Living reference work entry
DOI:
https://doi.org/
10.1007/978-3-642-35943-9_546-1
Definition
The variety of anisotropic motions which contributes to the mobility of components in the biological membrane.
Introduction
In 1972, Singer and Nicolson (
1972
) suggested the so-called fluid mosaic model of the biological membrane (Fig.
1
). This useful hypothesis explained many phenomena occurring in model and biological membranes. According to this model, membrane proteins and other membrane-embedded compounds are suspended in a two-dimensional fluid formed by phospholipids. This fluid state of membrane lipids is critical for membrane function. It allows, for example, free diffusion and equal distribution of new cell-synthesized lipids and proteins; lateral diffusion of proteins and other molecules in signaling events and other membrane reactions; membrane fusion, i.e., fusion of vesicles with organelles; separation of membranes during cell division; etc.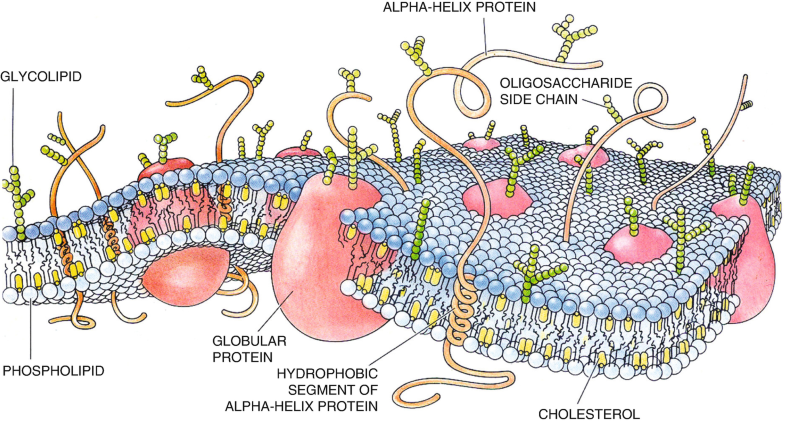 Copyright information
© European Biophysical Societies' Association (EBSA) 2019
Section editors and affiliations