Seismic Event Detection
Reference work entry
DOI:
https://doi.org/
10.1007/978-3-642-35344-4_185
Synonyms
Earthquakes; Seismic events; Seismic signals; Seismogram; Volcanic events
Introduction
Seismic stations record signals continuously; however, the main interest for the user is the recordings of seismic events. The events will normally be contained in a very small fraction of the actually recorded signal (Fig.
1
).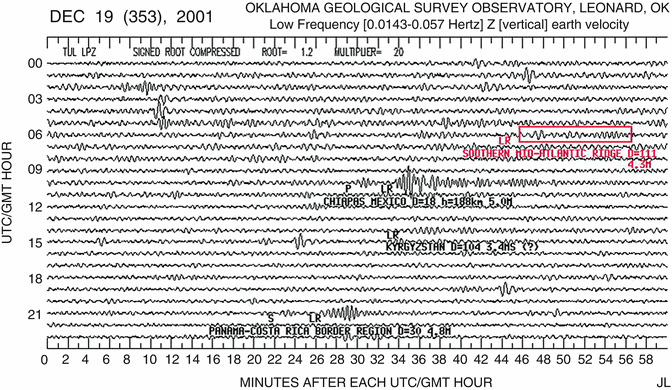 Copyright information
© Springer-Verlag Berlin Heidelberg 2015