Seismic Design of Tunnels
Reference work entry
DOI:
https://doi.org/
10.1007/978-3-642-35344-4_1
Synonyms
Cut-and-cover structures; Earthquakes; Free-field deformations; Immersed-tube tunnels; Nonlinear response; Racking; Soil-structure interaction; Tunnels
Introduction
The complete enclosure in soil or rock makes their seismic behavior different than that of aboveground structures or superstructures. Underground structure seismic response is constrained by seismic response of the surrounding soil and cannot experience free vibrations as is the case for aboveground structures. This section focuses on the seismic analysis and design of large linear underground structures commonly used for metro structures, highway tunnels, and large water/sewage transportation ducts in urban areas and can be grouped into three broad categories: (1) bored or mined tunnels, (2) cut-and-cover tunnels, and (3) immersed tunnels (Fig.
1
).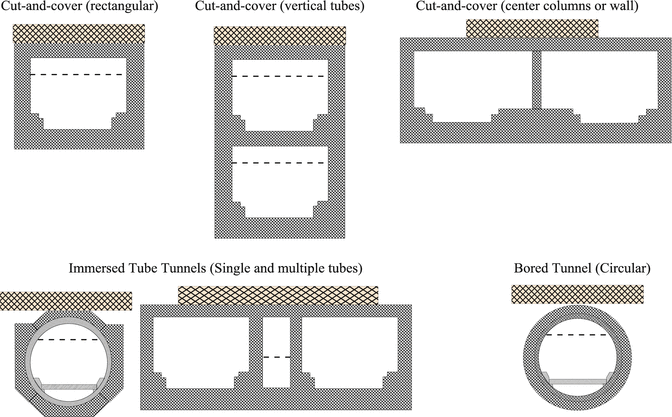 Copyright information
© Springer-Verlag Berlin Heidelberg 2015