Airway Anatomy
Reference work entry
DOI:
https://doi.org/
10.1007/978-3-642-29613-0_4
Definition
The passageway by which air enters and exits the lungs through the nares or oropharynx.
The airway is a continuous passageway but can be further categorized into the upper and lower airway. The upper airway begins from the nares and oropharynx to the vocal cords (Fig.
1a
and
b
). The lower airway is located below the level of the vocal cords and extends distally.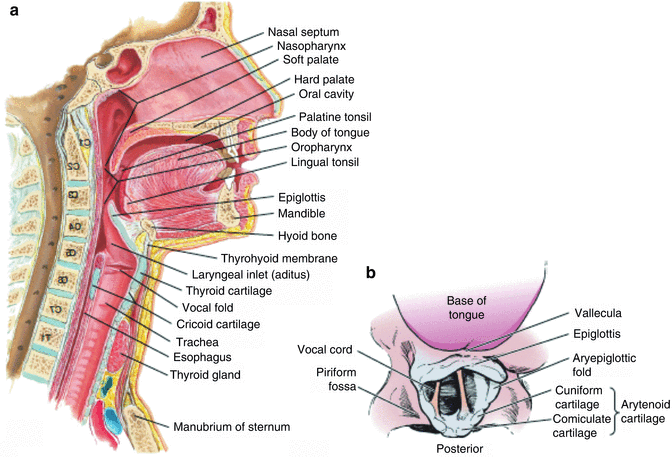 Notes
Acknowledgements
Ruth Fabiano and Scott Brzezinski for photography
Copyright information
© Springer-Verlag Berlin Heidelberg 2015