Hippocampus and Entorhinal Complex: Functional Imaging
Reference work entry
DOI:
https://doi.org/
10.1007/978-3-642-28753-4_1763
Definition
The
hippocampus
is comprised of the dentate gyrus and the CA1, CA2, and CA3 pyramidal cell fields. The
hippocampal formation
consists of the hippocampus and the subiculum. The adjacent entorhinal, perirhinal, and parahippocampal cortices comprise the
parahippocampal
region (Fig.
1
). These limbic subregions differ in their cellular organization and connectivity but are commonly implicated in memory and emotion processing.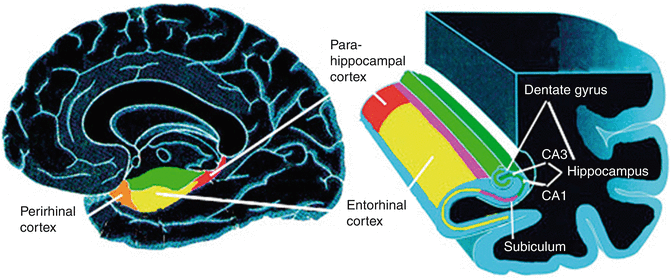 Copyright information
© Springer-Verlag Berlin Heidelberg 2013