Evolution of the Hippocampus
Reference work entry
DOI:
https://doi.org/
10.1007/978-3-540-29678-2_3158
Synonyms
Medial pallium; Ammon's horn; Hippocampus
Definition
The hippocampus or
medial pallium
is a part of the cerebral cortex that develops from the medial edge of telencephalic
pallium
(from the distal, anterior portion of the embryonic telencephalic
alar plate
). The medial pallium, which is present in all vertebrates, has a long evolutionary history (Fig.
1
) characterized by features some of which are conserved, such as many of its connections to other brain regions, and others which are divergent, such as the striking variation in cytoarchitectural organization across vertebrate groups. The hippocampus is important for memory representations of space that can guide navigation and, in some animal groups, the encoding of episodic memory.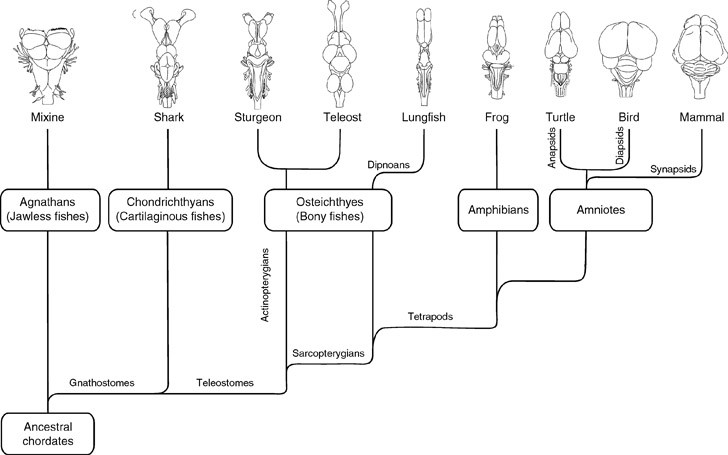 Copyright information
© Springer-Verlag GmbH Berlin Heidelberg 2009