Parthenogenesis
Living reference work entry
DOI:
https://doi.org/
10.1007/978-3-319-90306-4_95-1
Synonyms
Arrhenotoky; Asexual reproduction; Dzierzon's rule; Thelytoky; Sex determination
All living creatures must reproduce if they are to maximize the transmission of their genes to the next generation. In most animals, including insects, sexual reproduction is the most widespread mode of reproduction. Populations usually consist of diploid individuals (each carrying two sets of chromosomes) of two sexes, so that offspring carry one set inherited from the mother and one from the father (Fig.
1a
). Among social insects, this is the system found in termites.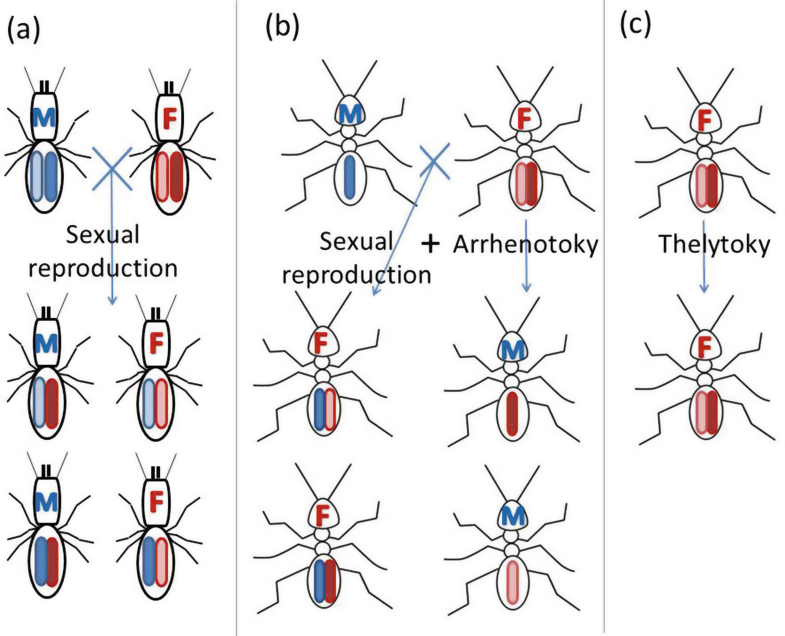 Copyright information
© Springer Nature Switzerland AG 2020