Marauder Ants (Carebara in Part)
Living reference work entry
DOI:
https://doi.org/
10.1007/978-3-319-90306-4_75-1
Synonyms
The term marauder ant refers to the two species
Carebara diversa
and
C. silenus
, myrmicine ants until recently placed in their own genus,
Pheidologeton.
This is a monophyletic group of behaviorally and ecologically distinct ants [
1
]. The better-known species,
C. diversa
, is most common in disturbed habitats extending from India across Southeast Asia to southern China and Taiwan, while
C
.
silenus
resides in forests of the Malay Peninsula, Sumatra, Java, and Borneo. These species warrant attention because of their extreme physical castes and a remarkably flexible foraging strategy that includes finding food en masse, at a scale similar to many doryline army ants, with the collective foraging raids of marauder ants reaching into the tens of thousands of participants [
2
] (Fig.
1
).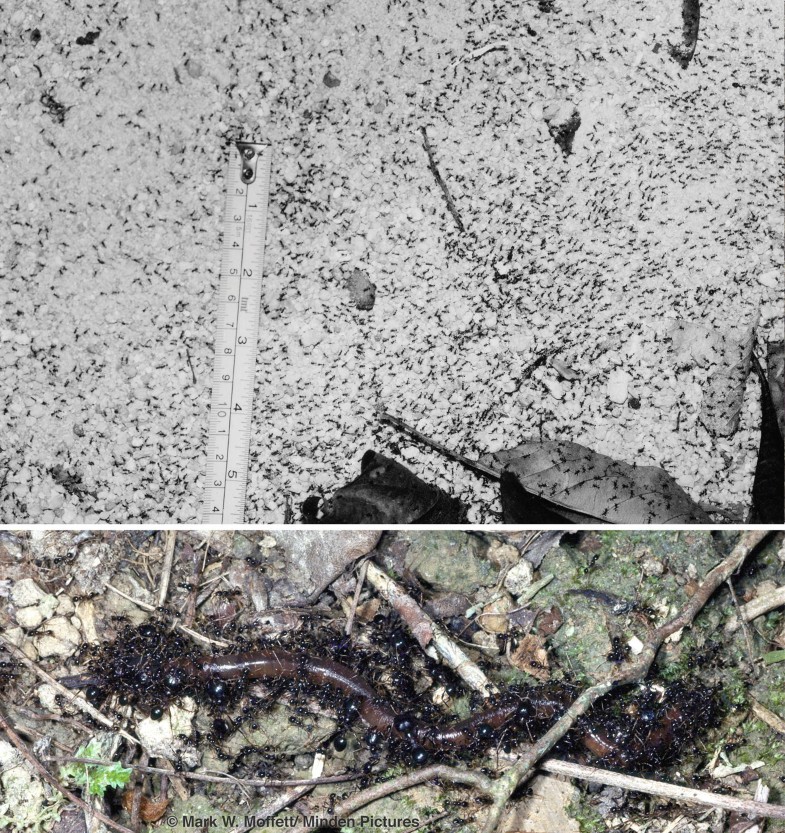 Copyright information
© Springer Nature Switzerland AG 2019