Subterranean Ants
Living reference work entry
DOI:
https://doi.org/
10.1007/978-3-319-90306-4_180-1
One of the most conspicuous ecological patterns in ants, especially in tropical regions, is their vertical stratification into distinct arboreal, ground-surface, and subterranean assemblages. The latter are perhaps the least well studied, regarded by some as a frontier in the study of ant diversity [
18
]. Subterranean ant assemblages harbor a diversity of species with distinct ecologies, including several groups (e.g., Amblyoponinae, Leptaniliane, Martialinae, Proceratiinae) that are evolutionarily distinct from the 90% of species in the formicoid complex [
21
] and which are important for understanding the early evolution and diversification of ants after the Cretaceous period [
10
]. Nonetheless, such formicoid taxa as
Acropyga
(Formicinae),
Carebara
(Myrmicinae), and
Solenopsis
(Myrmicinae) are also well represented among subterranean ants with many hypogaeic species (Fig.
1
).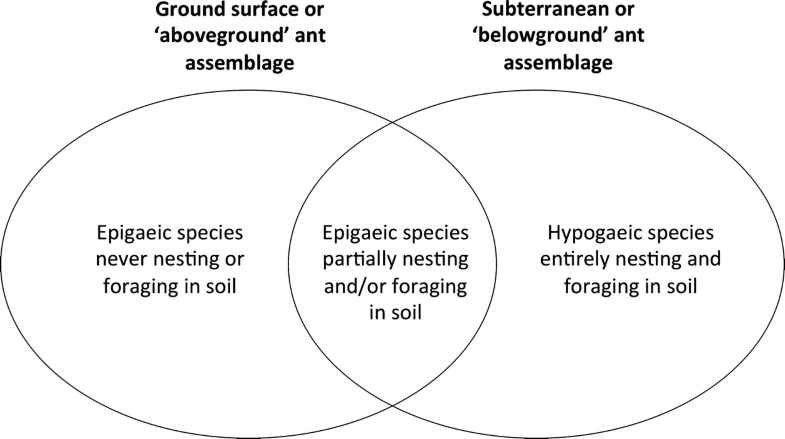 Copyright information
© Springer Nature Switzerland AG 2020