Swarm-Founding Wasps
Living reference work entry
DOI:
https://doi.org/
10.1007/978-3-319-90306-4_123-1
Social vespids fall into two conspicuously dissimilar behavioral groups according to their mode of
colony founding
. The
independent founders
initiate new colonies by one or a few inseminated females without the aid of true workers. In contrast, s
warm founders
initiate colonies by means of a group comprising many workers and a smaller number of inseminated females (queens) (Fig.
1
).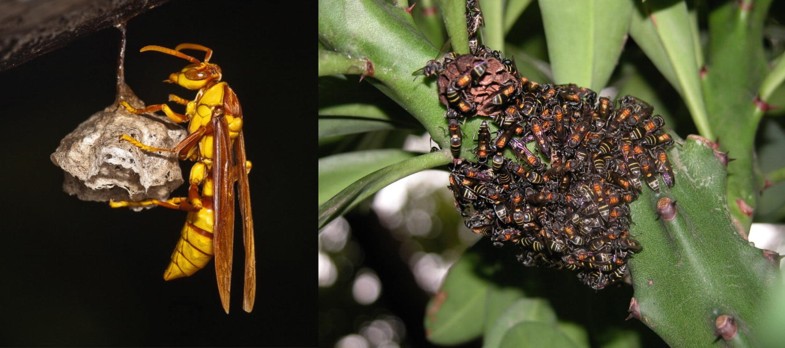 Copyright information
© Springer Nature Switzerland AG 2020