Spatial Data Integration
Reference work entry
DOI:
https://doi.org/
10.1007/978-3-319-77525-8_218
Definitions
Spatial data integration
is a process in which different geospatial datasets, which may or may not have different spatial coverages, are made compatible with one another (Flowerdew
1991
). The goal of spatial data integration is to facilitate the analysis, reasoning, querying, or visualization of the integrated spatial data. Figure
1
illustrates the integration of three layers or
themes
: major streets, hospitals, and police districts of the City of Chicago (Chi
2017
).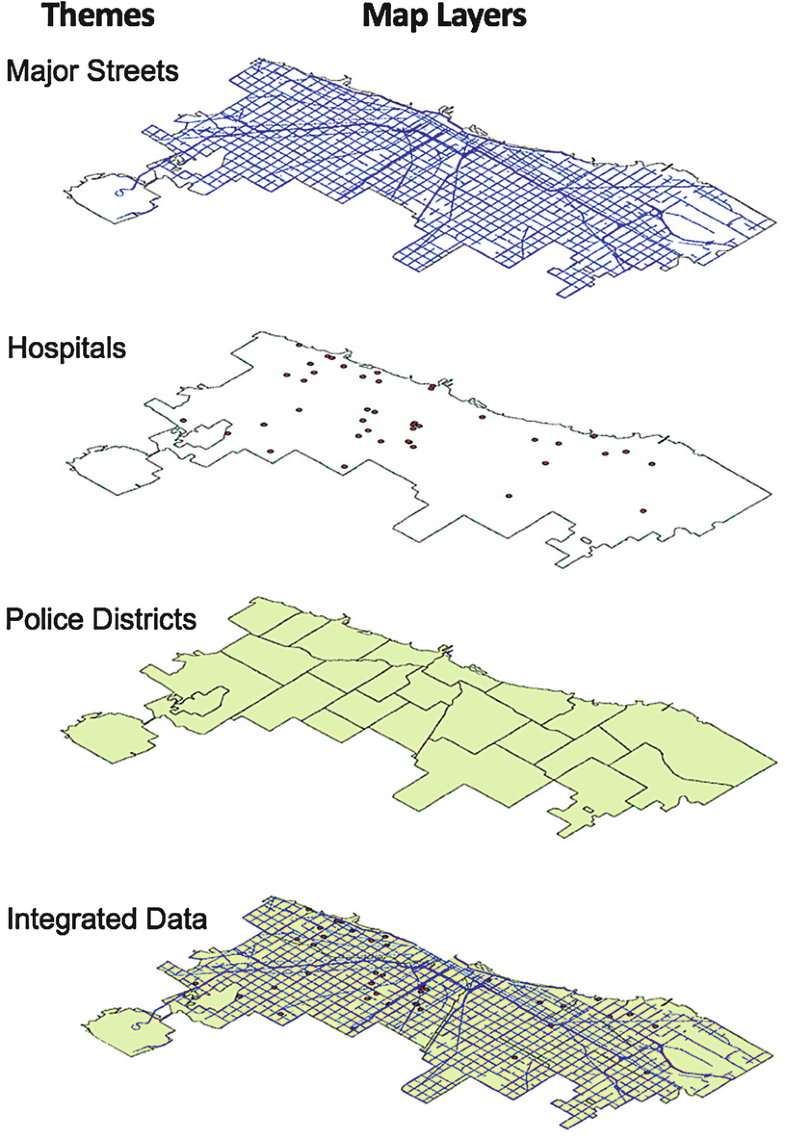 Copyright information
© Springer Nature Switzerland AG 2019