Capillarity
Reference work entry
DOI:
https://doi.org/
10.1007/978-3-319-73568-9_42
Definition
Capillarity in soils refers to the upward flow of water above the groundwater table.
This natural phenomenon of prevailing ascent of water in soil pores was compared, from the first decades of research, with the capillary rise of water in fine bore tubes (Fredlund and Rahardjo
1993
). In order to describe this state of water movement in soils, a capillary model must be defined in terms of capillary height and capillary pressure (see Fig.
1
).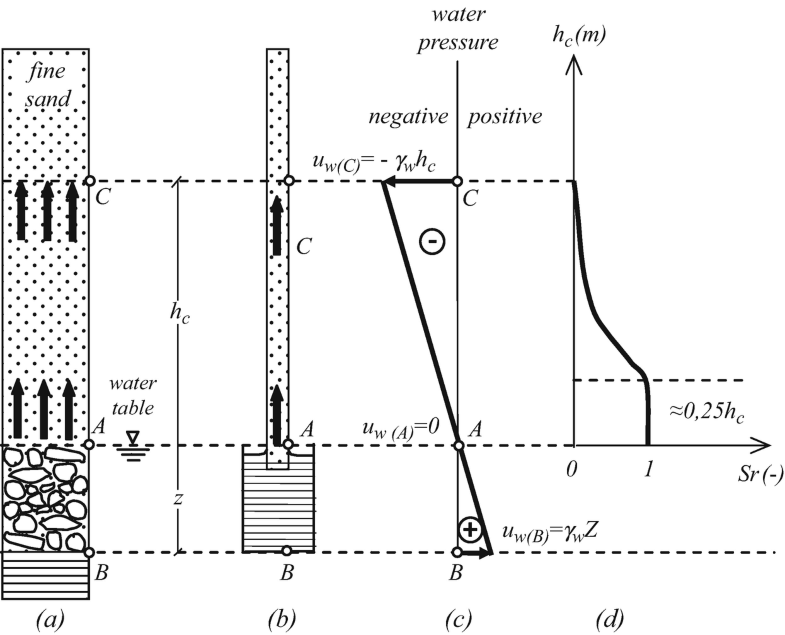 Copyright information
© Springer International Publishing AG, part of Springer Nature 2018