Geotextiles
Reference work entry
DOI:
https://doi.org/
10.1007/978-3-319-73568-9_140
Definition
Permeable fabrics which, when used in association with soil, have the ability to separate, filter, reinforce, protect, or drain. The term "filter fabric" is more expressive, but it has fallen into comparative disuse. Geotextiles are really fabric materials used in a "geo," that is an Earth-related, engineering context.
The Classification of Geotextiles
There are two principal geotextile or structure types: woven and nonwoven. Other manufacturing techniques, for example knitting and stitch bonding, are occasionally used in the manufacture of specialty products (The Bombay Textile Research Association
2012
) (Fig.
1
).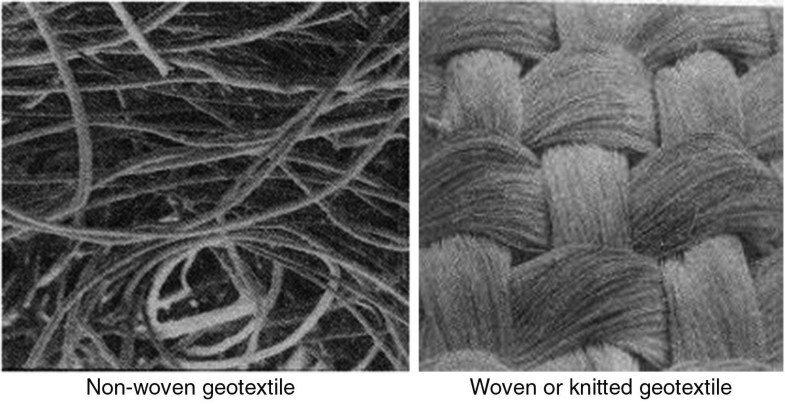 References
Mohan RK, Nair CGR (2005) Geotextile applications. In: Schwartz ML (ed) Encyclopedia of coastal science, Encyclopedia of Earth science series. Springer, Dordrecht

Google Scholar

Müller WW, Saathoff F (2015) Geosynthetics in geo-environmental engineering. Sci Technol Adv Mater 16(3):034605

CrossRef

Google Scholar

The Bombay Textile Research Association (2012) Handbook of geotextiles, India

Google Scholar
Copyright information
© Springer International Publishing AG, part of Springer Nature 2018