CYR61/CCN1
Reference work entry
DOI:
https://doi.org/
10.1007/978-3-319-67199-4_101754
Historical Background
CYR61/CCN1 belongs to the family of CCN matricellular proteins, first described 25 years ago. The other members consist of CTGF/CCN2 (connective tissue growth factor) and NOV/CCN3 (neuroblastoma overexpressed) and Wnt-induced signaling pathway proteins 1–3 (CCN4–CCN6). They constitute a family of proteins with conserved domain structures (Fig.
1
). CCN1 was first described as an immediate early gene induced by mitogens in fibroblasts (O'Brien et al.
1990
). It has now been implicated in numerous biological processes such as cell adhesion, migration, proliferation, and death with altered expression in cancer or vascular diseases (Emre and Imhof
2014
).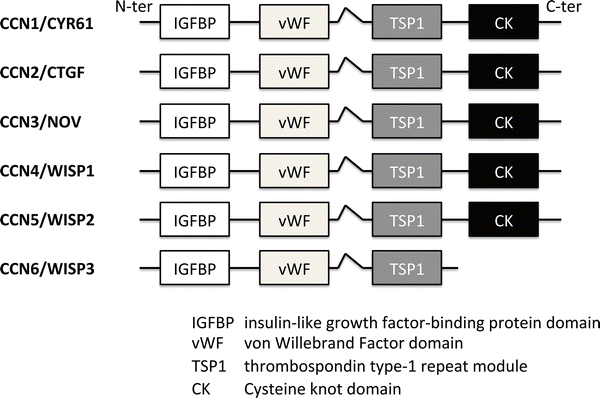 Copyright information
© Springer International Publishing AG 2018