GPR55
Reference work entry
DOI:
https://doi.org/
10.1007/978-3-319-67199-4_101626
Historical Background
G protein-coupled receptor 55 (GPR55) was first cloned in 1999 and is a 319 amino acid seven transmembrane G protein-coupled receptor (GPCR) that is mapped to chromosome 2q37 (human) (Sawzdargo et al.
1999
). It displays features common with other Family A GPCRs including a short extracellular N-terminal and C-terminal tail and contains two highly conserved extracellular cysteine residues that form disulfide bonds to help stabilize the receptor structure. Glycosylation sites in its N-terminus are present, while its intracellular loops and C-terminal tail have a number of potential phosphorylation sites. Orthologues for GPR55 have been found in a number of mammalian species including rat, mouse, dog, cow, chimpanzee, and human (Baker et al.
2006
) (Figs.
1
and
2
).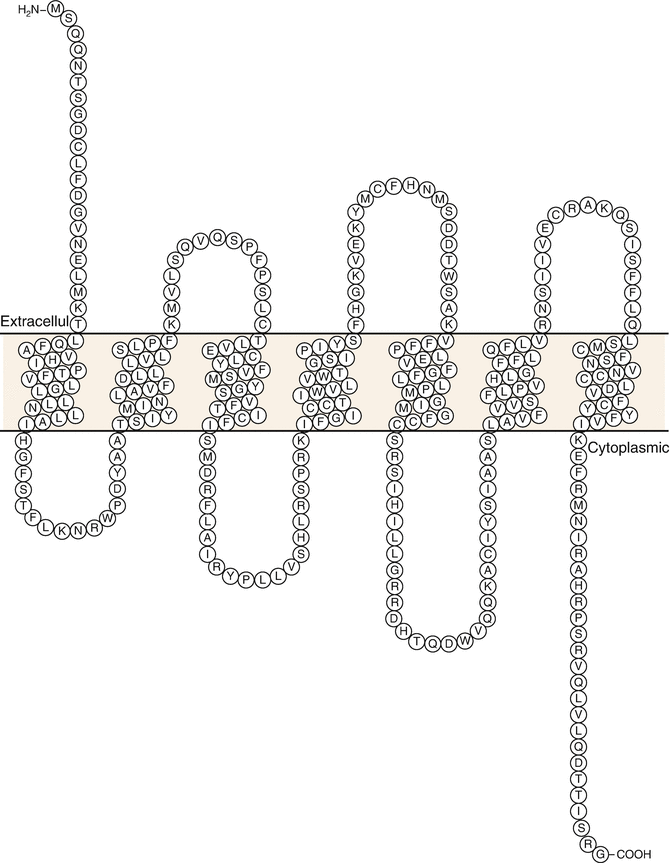 Notes
Acknowledgments
A.C. Simcocks was supported by Australian Rotary Health and the Rotary Club of Ballarat South.
D.S. Hutchinson is supported by a National Health and Medical Research Council of Australia Career Development Fellowship.
Copyright information
© Springer International Publishing AG 2018