Atypical Ductal Hyperplasia
Reference work entry
DOI:
https://doi.org/
10.1007/978-3-319-62539-3_4740
Synonyms
Atypical intraductal hyperplasia; Ductal intraepithelial neoplasia 1B (DIN 1B)
Definition
Atypical ductal hyperplasia (ADH) is defined as a local
proliferation of evenly spaced monotonous cells
with an
atypical architecture
, characterized by smooth geometrical growth patterns as micropapillae, arcades, Roman bridges, bars crossing the glandular space, and finally full-blown lesions with solid or cribriform growth (Fig.
1
). As discussed below, the definition of ADH has undergone remarkable changes. It is the great achievement of Azzopardi who shifted our view from usual ductal hyperplasia to ductal in situ microcancer as the decisive step in early breast cancer development.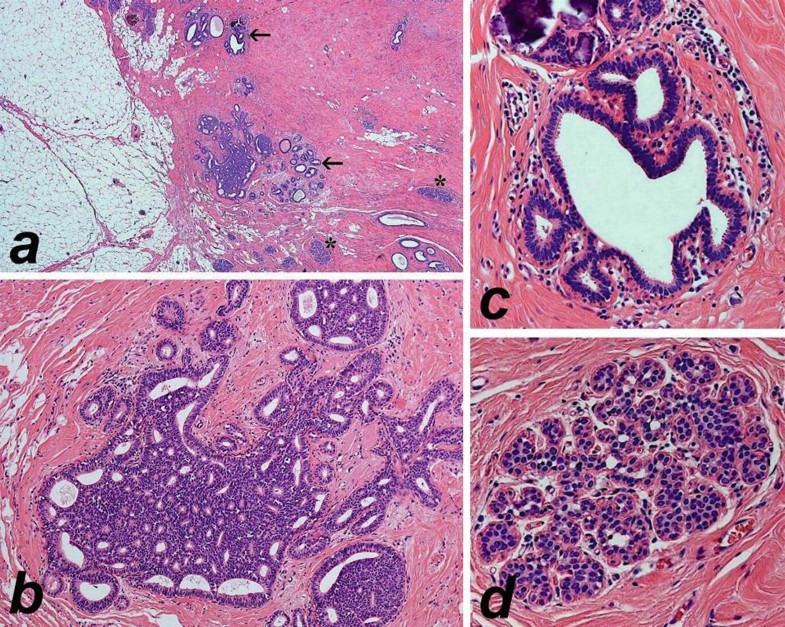 References and Further Reading
Copyright information
© Springer Nature Switzerland AG 2020