Digital Subtraction Angiography
Reference work entry
DOI:
https://doi.org/
10.1007/978-3-319-57111-9_20
Synonyms
DSA; Magnetic resonance (MR) DSA; X-ray DSA
Definition
DSA is a radiologic technique that allows for clear visualization of blood vessels in a bony or dense soft tissue. The process begins with routine digital X-ray or MR imaging of the target tissue. This is followed by the injection of contrast material into the vascular and additional X-ray or MR images. The first set of images are referred to as the "mask" studies and are subtracted from the injection studies leaving the images of the vascular tree free of the tissue of its environment (Fig.
1
).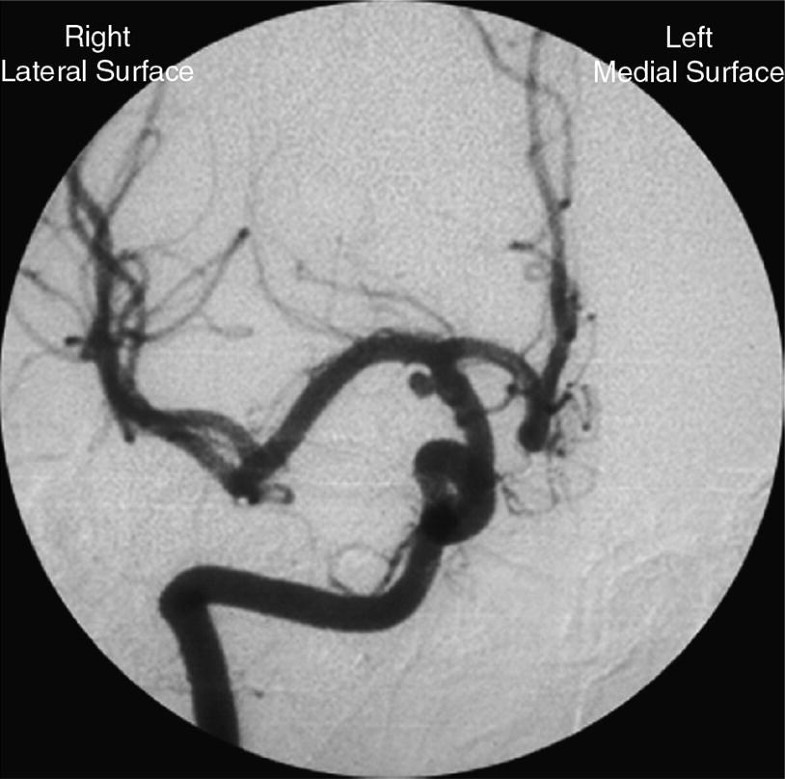 References and Readings
Chen, M. (2011). Interventional neurology – Recent advances and new applications.

US Neurology, 7

(1), 37–40.

CrossRef

Google Scholar

Chowdhury, A. H., Ghose, S. K., Mohammad, Q. D., et al. (2015). Digital subtraction angiography is superior to magnetic resonance angiography in diagnosis of cerebral arteriovenous malformation.

Mymensingh Medical Journal, 24

(2), 356–365.

PubMed

PubMedCentral

Google Scholar

Yoon, N. K., McNally, S., Taussky, P., & Park, M. S. (2016). Imaging of cerebral aneurysms: A clinical perspective.

Neurovascular Imaging, 2

, 6.

CrossRef

Google Scholar
Copyright information
© Springer International Publishing AG, part of Springer Nature 2018