Hippocampus
Reference work entry
DOI:
https://doi.org/
10.1007/978-3-319-57111-9_1126
Definition
The hippocampus is a C-shaped, three-layered, subcortical structure, located within the medial temporal lobes, adjacent to the amygdala (Fig.
1
). This phylogenetically ancient structure is divided into three continuous sections, referred to as cornu ammonis [CA], one through three (Fig.
2
). The hippocampus proper is an anatomical subdivision of the hippocampal formation, which also encompasses the dentate gyrus and the subiculum (Fig.
3
). Here, the term "hippocampus" will be utilized to refer to all three components of the hippocampal formation. Possessing a unique neuroanatomical, neurochemical, and electrophysiological organization, the hippocampus serves as a component of the limbic system as well as primarily functions in the formation of new memories and in spatial navigation.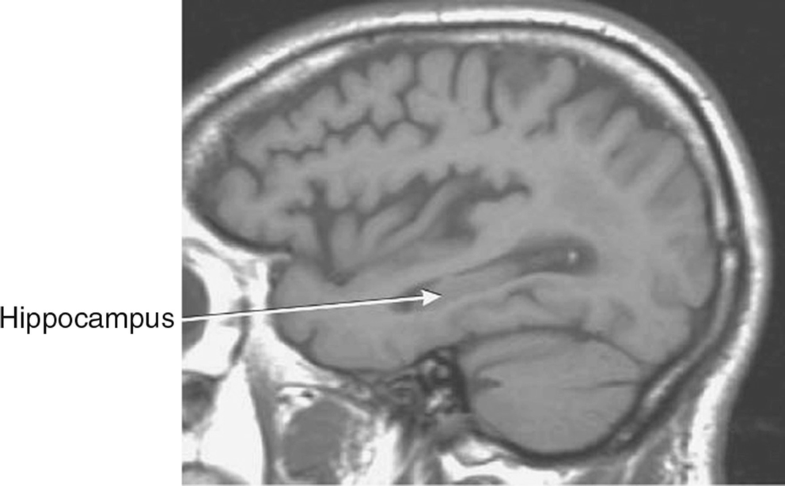 Copyright information
© Springer International Publishing AG, part of Springer Nature 2018