Natural Fuels
Living reference work entry
DOI:
https://doi.org/
10.1007/978-3-319-51727-8_259-1
Definition
Wildland fuels created by natural ecological processes and not directly altered or modified by human activities.
Introduction
Wildland fuelbeds are diverse collections of biomass categorized specifically to compute fire behavior and effects. When wildland fuelbeds are created by solely "natural" processes, fire scientists, and managers often refer to these as
natural
fuels (Fig.
1
). NWCG (
2018
) defines natural fuels as fuels resulting from natural processes and not directly generated or altered by land management practices. However, when humans have a direct impact of fuelbed conditions, such as after timber harvest activities, forest thinnings, and fuel treatments, these are called activity fuels (Fig.
2
) – please see the contribution on activity fuels. This is one of the many dichotomies that wildland fuel specialists use to describe the subtle differences across fuelbeds.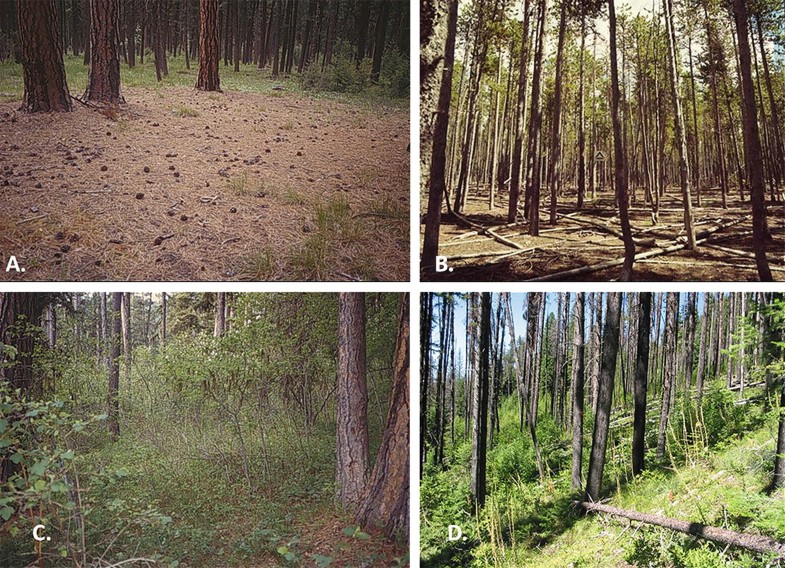 Copyright information
© Springer Nature Switzerland AG 2020
Section editors and affiliations