Ranuccio Bianchi Bandinelli
Living reference work entry
DOI:
https://doi.org/
10.1007/978-3-319-51726-1_3251-1
Basic Biographical Information
Ranuccio Bianchi Bandinelli was an Italian archaeologist, art historian, and politician (Fig.
1
). He was born in Siena on the 19th of February 1900; his father, Mario Bianchi Bandinelli Paparoni, came from a noble family of Siena; and his mother, Margarete Ottilia von Korn Rudelsdorf, belonged to a noble family from the Lower Silesia. Unfortunately his mother died prematurely in 1905 when Bianchi Bandinelli was only 5 years old.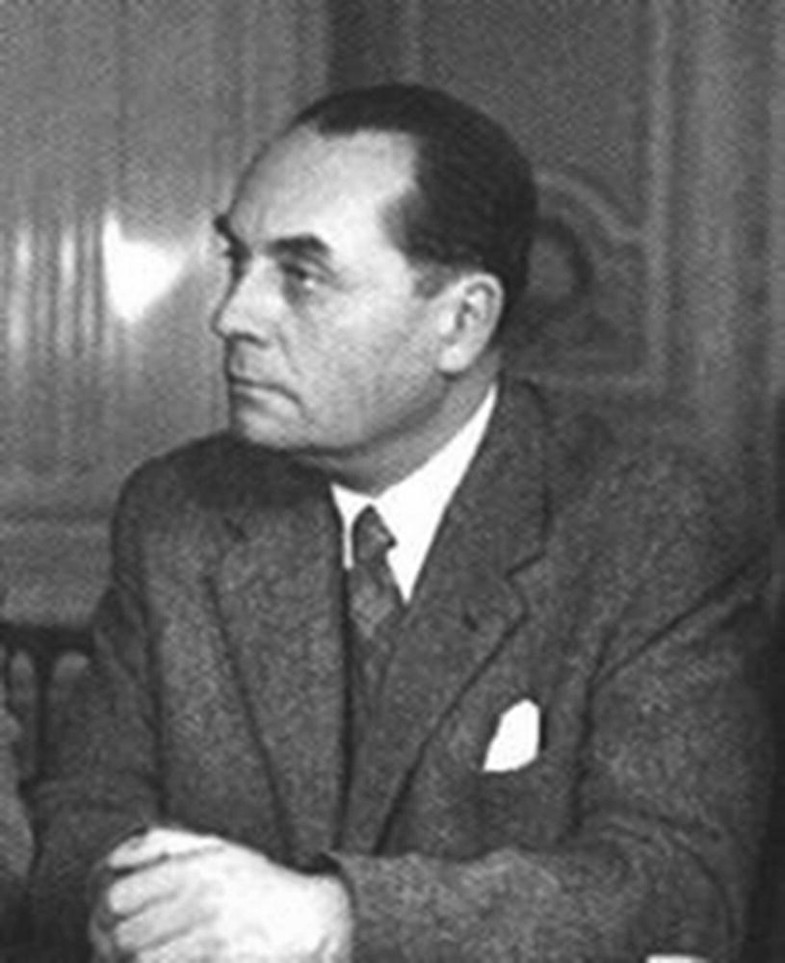 References
Further Reading
Barbanera, M. 2003.

Ranuccio Bianchi Bandinelli. Biografia ed epistolario di un grande archeologo

. Milano: Skira.

Google Scholar
Copyright information
© Springer International Publishing AG, part of Springer Nature 2018
Section editors and affiliations