Archaeology Data Service (ADS)
Living reference work entry
DOI:
https://doi.org/
10.1007/978-3-319-51726-1_2121-2
Basic Information
Archaeology Data Service
Department of Archaeology,
The King's Manor,
University of York,
York YO1 7EP, UK
Email: help@archaeologydataservice.ac.uk
Web: http://archaeologydataservice.ac.uk/
The Archaeology Data Service (ADS) was established on October 1, 1996, with the mission to preserve, catalog, and describe digital data generated in the course of archaeological research and to facilitate its reuse (Richards and Moore
2015
; Richards
2017
). These activities are mutually supportive as unless digital data are actively curated, they will not be available to future scholars and unless researchers are going to reuse the data, there is little point in expending effort attempting to preserve them. Preservation is therefore inseparable from dissemination and publication (Fig.
1
).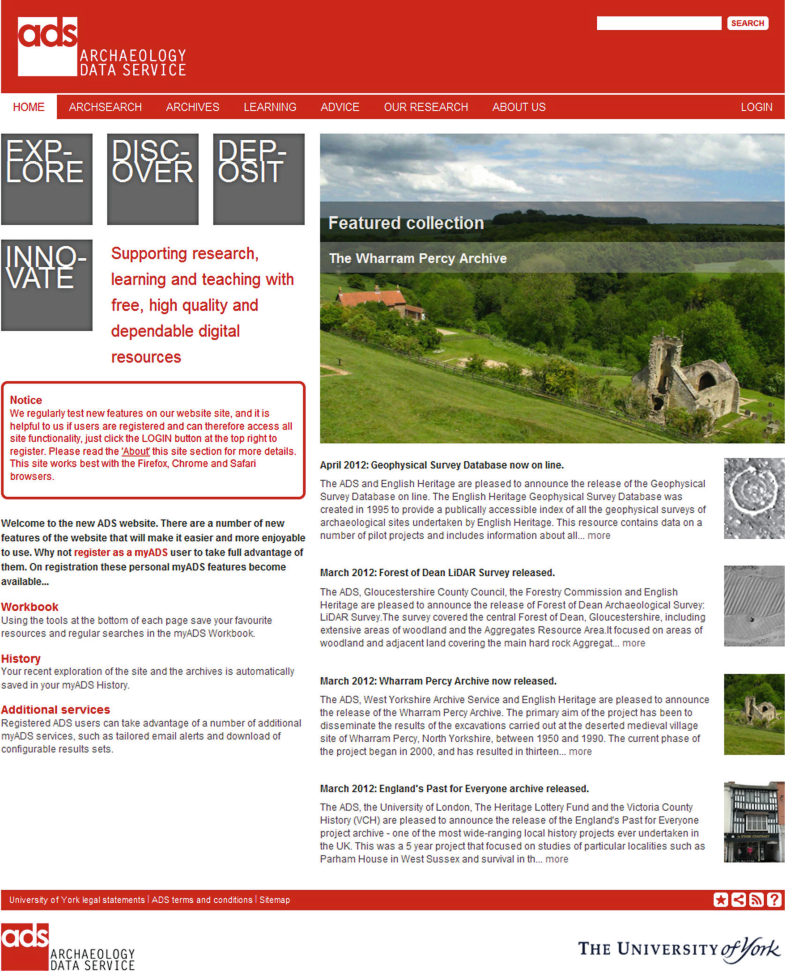 Copyright information
© Springer International Publishing AG, part of Springer Nature 2018
Section editors and affiliations