Quadrupedal
Living reference work entry
DOI:
https://doi.org/
10.1007/978-3-319-47829-6_1442-1
Definition
Movement using a combination of four limbs.
Quadrupedal
locomotion encapsulates any form of progression in which four limbs support and propel the body.
Quadrupedal
movement represents the basal condition for all tetrapods and as such remains the most commonly utilized form of locomotion (see Fig.
1
and Granatosky
2018
for data on mammals). Interestingly, the origins of
quadrupedal
locomotion appear to predate the invasion onto land by tetrapods. Experimental studies on living sarcopterygians (i.e., lungfish and coelacanths) demonstrate that the neuromuscular patterns and functional subdivisions of the "limbs" required for effective
quadrupedal
locomotion were likely present in fully aquatic tetrapod ancestors prior to the invasion onto land (Aiello et al.
2014
; Décamps et al.
2017
; Fricke and Hissmann
1992
).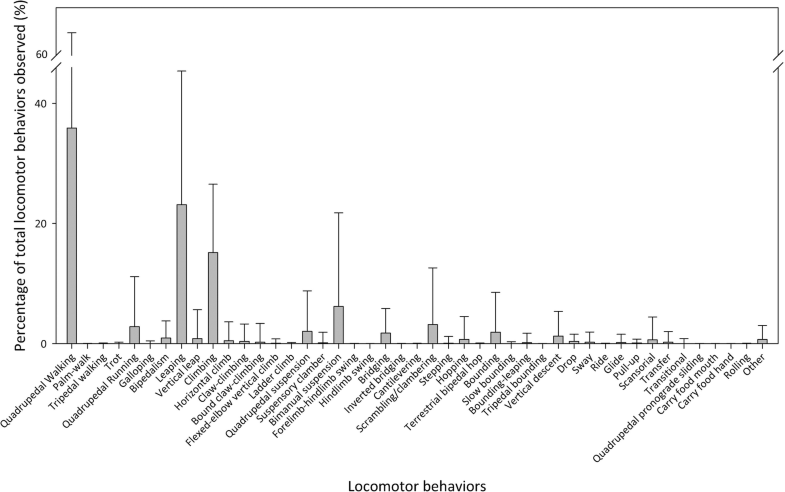 Copyright information
© Springer Nature Switzerland AG 2019
Section editors and affiliations