Behavior Systems
Living reference work entry
Latest version View entry history
DOI:
https://doi.org/
10.1007/978-3-319-47829-6_1232-2
Beginnings in Ethology
Nikolaas Tinbergen (
1942
) began to speak in terms of systems of behavior in his first manifesto of ethology. As there are systems of respiration and systems of digestion, for instance, in which multiple chores are accomplished in coordination by different parts to perform a complex function, there can be said to be systems of behavior that collectively accomplish complex chores such as feeding, finding mates, avoiding pain, and perhaps less obvious functions as well, such as play, grooming, or sociality. Tinbergen (
1942
) stressed that behavior has an organization and that this organization is hierarchical (Fig.
1
).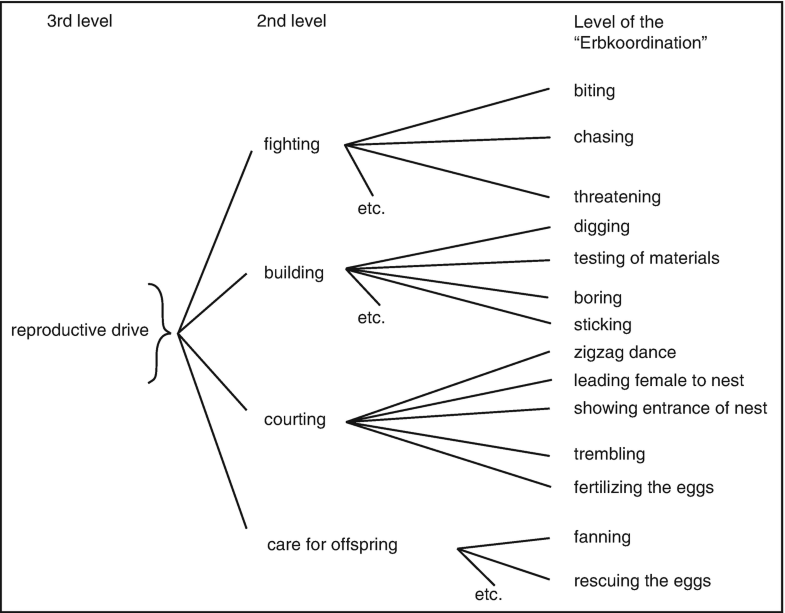 Copyright information
© Springer Nature Switzerland AG 2019
Section editors and affiliations