Dynamic Spectrum Access in Multiple Primary Networks
Living reference work entry
DOI:
https://doi.org/
10.1007/978-3-319-32903-1_205-1
Cognitive radio technology is an effective way to solve the contradiction between the rapid development of wireless applications and inefficient spectrum allocation. However, the preemptive priority of the primary users (PUs) and the space time variation characteristics of the idle channel lead to the unstable performance of the cognitive radio network (CRN). With the development of network convergence technology and the popularity of heterogeneous networks, the cognitive radio network with multiple primary networks (CRNMPNS) is becoming possible. CRNMPNS provides more spectrum resources and network selections.
Network Topology
Multiple primary cognitive radio networks consist of PRNs (primary radio networks) and CRNs (cognitive radio networks). Its topological structure is shown in Fig.
1
. Some PRNs are distributed in a certain geographical area, and CRNs are located in the area around them.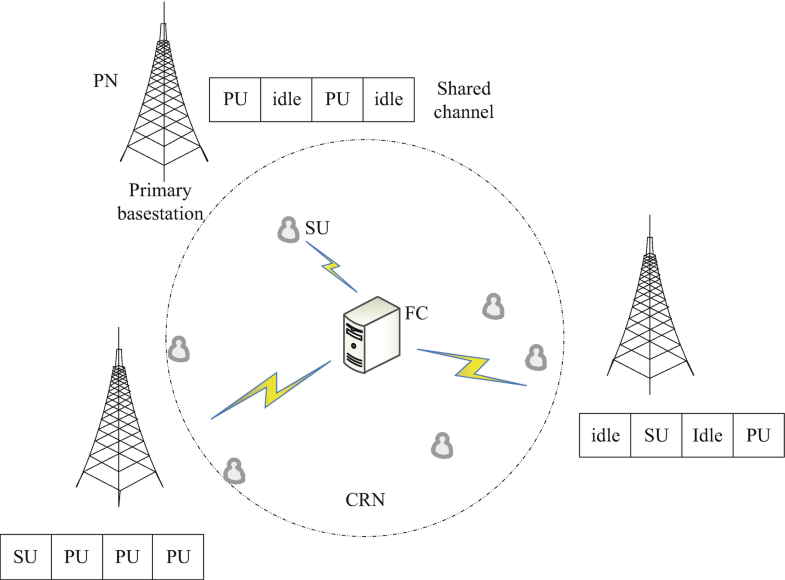 Copyright information
© Springer Nature Switzerland AG 2019
Section editors and affiliations