Cortical Neurons and Conducting Velocity
Living reference work entry
DOI:
https://doi.org/
10.1007/978-3-319-16999-6_3099-1
Definitions
Cortical neurons are the neurons present in the cerebral and cerebellar cortex.
Neurons or nerve cells are electrically excitable cells that receive and transmit impulses (such as action potential).
Conduction velocity is the velocity at which impulses are transmitted along an excitable tissue.
Introduction
Neurons form the basic building blocks of nervous system. It is believed that neurons have evolved from primitive cells, which used to respond to various stimuli by contracting. Neurons have evolved and developed to perform the function of integrating and transmitting nerve impulses. Broadly the brain parenchyma contains two types of cells (neuronal cells and glial cells). The neuronal cells have a unique structure. Specific regions of the neuron deliver specific functions (Fig.
1
).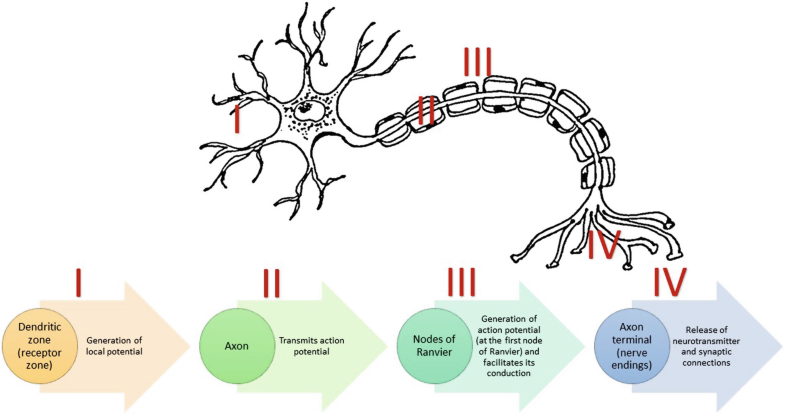 Copyright information
© Springer Nature Switzerland AG 2019
Section editors and affiliations