Interactive Computer Graphics and Model-View-Controller Architecture
Living reference work entry
DOI:
https://doi.org/
10.1007/978-3-319-08234-9_223-1
Definition
Interactive graphics applications are a class of application that allows users to interactively update their internal states. These applications provide real-time visualization of their internal states with computer graphics. The model-view-controller (MVC) architecture is effective for presenting, discussing, understanding, and implementing this type of application.
As illustrated in Fig.
1
, the
Model
contains the application state, the
View
renders the model graphically, and the
Controller
modifies the model. A
User
interacts with the MVC system by observing the content of the view and manipulating the controller to alter the state of the application.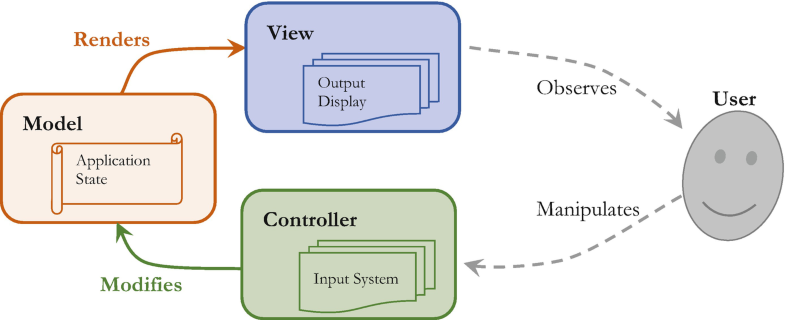 Copyright information
© Springer Nature Switzerland AG 2018