Impact Event, Total Lunar Eclipse
Living reference work entry
DOI:
https://doi.org/
10.1007/978-3-319-05546-6_224-1
During the total lunar eclipse that took place on 2019 January 20–21, numerous observers could spot a brief flash of light on the lunar disk. This event occurred on 21 January 2019, at 4 h 41 min 38.09 ± 0.01 s UT, and it was recorded by two telescopes operating from Spain in the framework of the Moon Impacts Detection and Analysis System (MIDAS) (Madiedo et al.
2010
; Madiedo and Ortiz
2018a
). MIDAS was first to inform that this flash was generated by a meteoroid that hit the Moon at high speed, and also first to provide data about the impactor and the fresh crater produced by this collision (
https://www.scientificamerican.com/article/in-a-first-earthlings-spot-a-meteor-strike-the-eclipse-darkened-moon/?redirect=1
). The impact took place next to the west-south-west portion of the lunar limb, just after the totality phase of the eclipse started (Fig.
1
).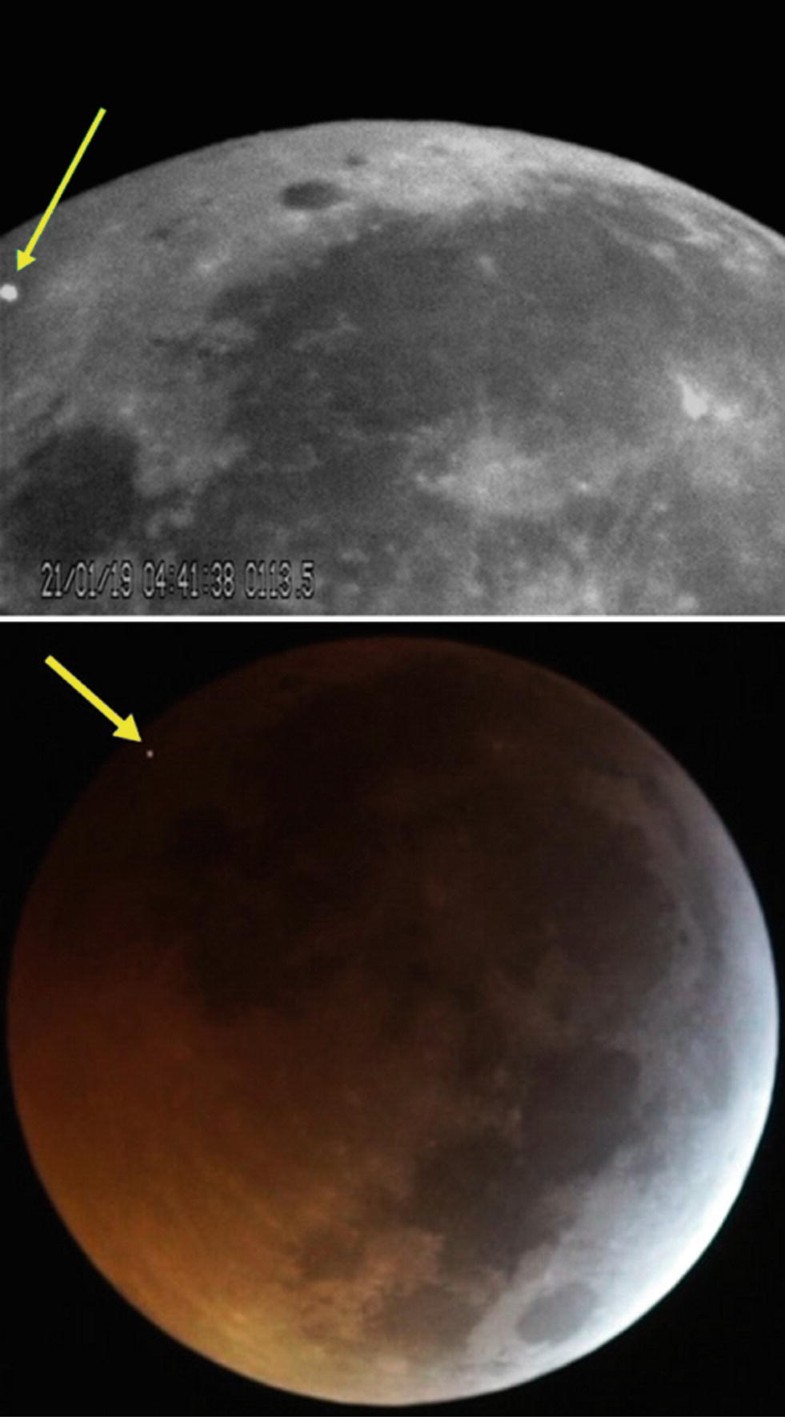 Copyright information
© Springer Nature Switzerland AG 2020
Section editors and affiliations