Class Identity, Xenophobia, and Xenophilia
Nuancing Migrant Experience in South Africa's Diverse Cultural Time Zones
Living reference work entry
Part of the Handbooks in Philosophy book series (HP)
Abstract
In 2008 and 2015, South Africa's most deadly and violent xenophobic attacks erupted. Dozens of people were killed and thousands displaced. The dominant storyline in the media and the academy cast the figure of the migrant as the perpetual victim of xenophobia and as the ultimate Other. There was not enough emphasis on nuancing that statement to indicate that it is not all migrants who run the risk of deadly xenophobia even though xenophobia is pervasive across all South African socioeconomic classes. Deadly attacks only took place in specific microspaces, or Cultural Time Zones (CTZs). Those living in the CTZ of the informal settlement (shanty town) were most vulnerable. Migrants in economically privileged CTZs like the wealthy suburbs do not typically become victims of xenophobic violence. In this paper, I attempt to examine the relationship between (micro)space and migrant experience. Through an analysis of South African cities as a cluster of radically different CTZs where language, skin color, race/ethnicity, education, socioeconomic class, etc. function in different ways to impact the migrant experience, I try to uncover the nuanced reasons why working-class migrants who work and live in socioeconomically deprived CTZs may experience violent xenophobia, while middle-class professionals, especially those from Western countries, often enjoy high levels of xenophilia. This chapter employs the philosophy of Cultural Time Zone theory to explain this paradox and explore how some migrants are considered culturally "closer" to the South African Self, while some are viewed as culturally more "distant" Others.
Keywords
Frontier migration 
Xenophobia 
Xenophilia 
Uneven development 
Language 
Skin color 
Urban space 
When scholars study transnational migration, they analyze it in terms of crossing national borders. They approach migration through a national lens as the movement of a Mexican national to the USA or a French citizen to Indonesia. The presumption is that the migrant crosses one border at the port of entry and thus moves from one country to another. What I will be arguing here is that (a) every country is divided by multiple internal borders; (b) nowhere are those multiple borders more visible than in the global(izing) city (Leildé 2008: 2); (c) parts of global(izing) cities are more "global"/transnational than "local"/subnational which in turn impacts the migration experience (Myambo 2017b; c); and (d) migrants who occupy the city's middle-class "global"/transnational microspaces are less likely to experience (deadly) xenophobia than migrants living in more working-class "local"/subnational microspaces. I call these microspaces Cultural Time Zones (CTZs). ("Global" and "local" are in quotation marks because they are merely shorthand terms. Many "local" CTZs are very globalized and genuinely cosmopolitan and boast large migrant populations, but I use "global" here in the sense that Starbucks is a globally omnipresent, transnational chain of coffee shops. "Global," like "cosmopolitan," is often a euphemism for Western, and thus the reader should be aware of all these connotations.)
Middle-class migrants who traverse the global(izing) city's "global"/transnational CTZs like the gated residential community, the securitized office complex, the fancy mall, the elite gym, the international school, the hipster bar, and the cappuccino-serving café may sometimes encounter xenophobic attitudes, but they do not normally risk being beaten or killed because they are foreigners. Working-class migrants, who live in shanty towns, hustle a living on street corners, shop in "local" (open air) markets, socialize in "local" taverns, and attend services in "local" places of worship run a higher risk of encountering anti-foreigner violence (Gqola 2008; Landau 2010; Azari 2012; Spitz 2017). My goal in this chapter is to understand the migrant experience in all its nuances, and to do so, we need to have a more fine-grained understanding of place as it relates to the construction, expression, and performance of identity of both the local and the foreigner. We understand nothing about the migrant's life when we speak of a Brazilian national moving to Tanzania. We can only understand the daily lived experiences of the migrant when we find out what CTZs she occupies. Identities of the local Self and foreign Other are relational, situational, and "site-specific." Identity emerges in this study as fluid, intersectional, and constructed, as is space, and migrant experience depends on how these two social constructs interact.
I came to realize the need for a more fine-grained, systematic approach to dissecting and analyzing national space through my study of frontier migrants leaving industrialized countries in North America, the European Union, the United Kingdom, Japan, and South Korea to live and work in the emerging market economies of China, India, and South Africa in the era of post-Cold War globalization (See American Dream Abroad: Privileged Frontier Migrants in the Global South Africa (forthcoming) and Myambo 2017a for more on frontier migration and related concepts. This chapter consists of material condensed from American Dream Abroad). Frontier migration refers to the move of people, technology, capital, and ideas from a more "developed" to a less "developed" economy. In my ongoing fieldwork studying multiracial frontier migrants and comparing their lives with those of less privileged migrant populations, the need for a philosophy of space in relation to identity (and vice versa) became clear. Nowhere is this more starkly illustrated than in the divergent experiences of xenophobia and xenophilia for different types of migrants.
Xenophobia, it should be noted, is not a particularly South African problem; it is a problem in all immigrant-receiving nations. Outbreaks of "racist violence" in Europe are a common occurrence (Castles and Miller 2009: 265–268) as is increasing Islamophobia against Muslim foreigners and others perceived as culturally distant from the white European majority. In the USA, Donald Trump's candidacy was rocket-boosted by his anti-Mexican prejudice, but globally, as in South Africa, xenophobia is a socio-spatial phenomenon. In other words, a Mexican migrant living in the CTZ of Manhattan's West Village in diversity-rich New York City will normally face far less xenophobia than the same migrant living in some counties in Texas or some neighborhoods in Phoenix, Arizona. Hence, while the Trump administration advocates a xenophobic national policy toward immigrants, not all migrants will necessarily experience xenophobic prejudice because the USA is divided, like every country, by myriad (cultural, linguistic, ethnic, religious, socioeconomic, etc.) borders which split the nation's macropsace into CTZs. We all live our lives on a microscale in the CTZs we frequent in our daily lives. Additionally, the neoliberal global economy has resulted in increasing income inequality and uneven development, a structural feature of capitalism, which is further splintering polities into a small, wealthy elite and an increasing number of poor and precarious (Harvey 2005; Smith 2008). Nowhere is this more evident than in neoliberal South Africa (see Myambo 2011).
Owing to its legacy of apartheid, also known as a system of racial capitalism, and in its present incarnation as one of the most unequal countries in the world according to the Gini coefficient, South Africa is "an internally divided and highly unequal society…[full of] old apartheid-era fences and divides" (Sichone 2008: 257). Xenophobic sentiment is often expressed by high-level politicians, in the country's media and institutionalized in some state policies which all contribute to xenophobia (Hassim et al. 2008; Bond et al. 2010), but although studies have shown that "South Africans of different [class, racial, ethnic] backgrounds are equally xenophobic…there is a tendency to blame [xenophobia] entirely on the poor" (Sichone 2008: 258). Yet, we must interrogate this paradoxical conundrum: if xenophobia is present at all levels of society, why do middle-class migrants rarely become victims of xenophobic violence?
Firstly, we must differentiate between xenophobic attitudes and xenophobic violence.
There are very few studies of middle-class migrants in South Africa, but in my own primary qualitative research on about forty "highly-skilled" frontier migrants who have moved from "First World" countries to South Africa, we find that not a single one of them experienced, or feared, becoming a victim of xenophobic violence. In fact, often, as citizens of highly regarded Western countries like the USA, the UK, Germany, Sweden, etc., they are the recipients of warm xenophilia. I will try to illustrate in this chapter that there is a dialectical relationship between xenophobia and xenophilia in the context of South Africa's extreme uneven development, high levels of income inequality, and dynamics of spatialized precariousness and privilege.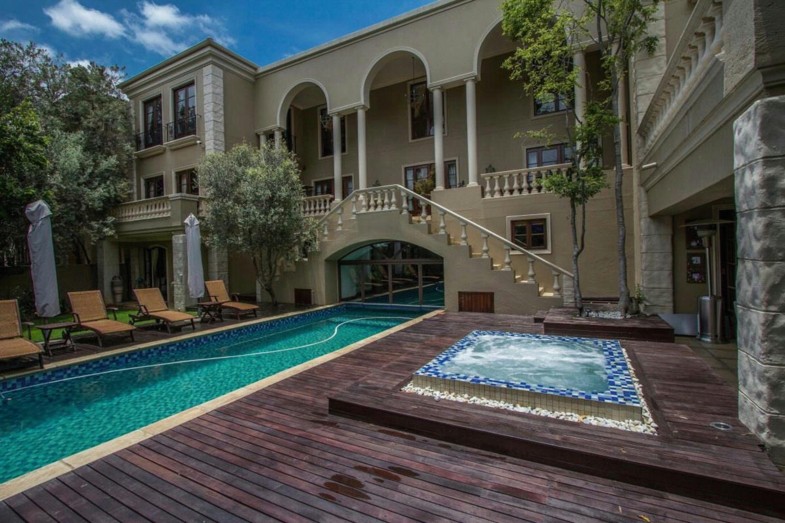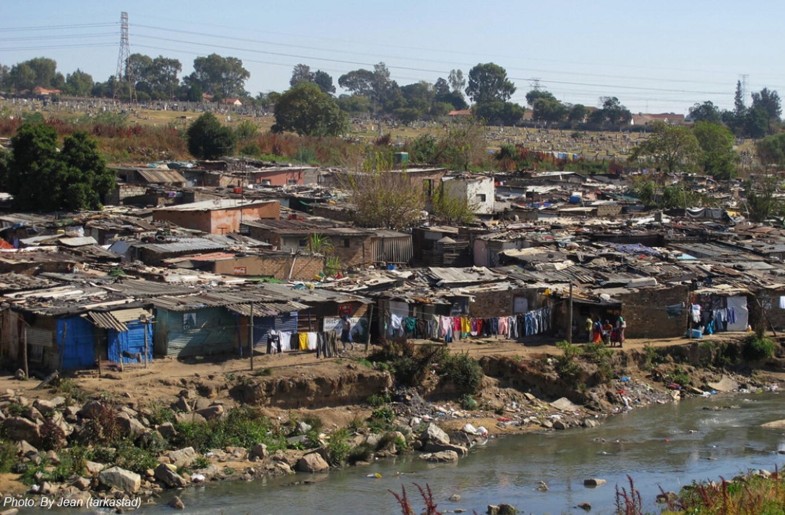 Working-class migrants who frequent less privileged, more precarious CTZs like the township, and more particularly the informal settlement, inner-city neighborhoods, the spaza shop (small tuckshop), the shebeen (tavern), etc., live in a vastly different Johannesburg in which being a foreigner can sometimes translate into being attacked or even killed. (Townships, like suburbs, informal settlements, etc., are highly variegated and complex spaces so these broad terms are merely shorthand to facilitate discussion). Violent, deadly xenophobia in South Africa is, therefore, a socio-spatial phenomenon.
French philosopher, Henri Lefebvre's assertion that space is produced and producing of social relations (see also Harvey 2005; Smith 2008; Leonard 2013), has become a truism in urban studies but perhaps, nowhere is this more apparent than in South Africa's extremely unequal, unevenly developed urbanscape. Every city has a "specific spatial and social context" (Bolay 2006: 286), and South Africa's particular apartheid legacy in which the city and suburbs – "luxurious and cocooned enclaves" (Leonard 2013: 98) – were reserved for comparatively wealthier whites and blacks, Indians, and so-called Coloureds (mixed race people) were relegated to the bleak townships on the city's periphery still structures urban space today (Myambo 2019). Apartheid was literally an attempt to spatially divide the population along racial, ethnic, and linguistic lines which were aggressively linked to socioeconomic class thus creating multiple CTZs conditioned by racial and spatial segregation and a form of social engineering designed to create and maintain uneven development. This spatial legacy continues to influence xenophobic sentiment today.
The city, then, is crisscrossed by myriad borders, some more visible than others. Scholars who study migration refer to the "context of reception" as in how will migrant from X country be received in Y country. But there is no national context of reception because there are myriad South Africas and therefore myriad South Africas made up of myriad divergent and complex CTZs. Understanding the experience of different types of migrants in South Africa will, therefore, require a comprehensive analysis of the different types of CTZs they occupy and the spatial politics at play as these in turn influence identity, identification, and relations between the Self and the Other.
Space is of course implicitly and explicitly related to race, ethnicity, socioeconomic class, language, and so on, but drawing on the philosophy of CTZ theory, a concept of space in relationship to the cultural matrix and time (history, tradition, etc.), studies of working-class African migrants and some of my own primary research on middle-class frontier migrants to South Africa, I attempt to explain not only xenophobia but also xenophilia. What does it have to do with the material reality of these different groups' spatial practices as they navigate the segregated city which is demarcated by racial, cultural, linguistic, and socioeconomic borders? How much does xenophobia and of course, xenophilia, have to do with different CTZs and the denigration or valorization of different types of cultural capital? (A Cultural Time Zone consists of three interdependent elements: cultural time, time zone/spatial zone, and cultural capital. Once a certain "zone" has been identified – let's say a gated community or a village – we have to try and identify what type of cultural time(s) it is operating on and which is dominant – e.g., capitalist "clock-time" and/or the Islamic calendar, etc. – and then determine what forms of cultural capital translate into the dominant cultural time. CTZs are fully explained in CULTURAL TIME ZONES: Splintered Nation, Networked Neighborhood (forthcoming)).
One of the central tenets of CTZ theory is the notion of cultural capital (know-how, cultural competence) which I derive from French sociologist Pierre Bourdieu but also expand upon (Bourdieu 1984, 1986, 1999). To navigate a CTZ successfully, migrants need to have the types of cultural capital (language, physiognomy, fashion, gender, skin color, education, possession of a smartphone, etc.) that translate well into the "cultural time(s)" of the "zone" they occupy. Migrants who possess the "wrong" types of cultural capital that do not translate well can experience more friction in certain "zones." Overarching notions of how South Africans differentially valorize particular types of cultural capital (i.e., different identities) also greatly impact the migrant's experience. Translation, the notion of cultural distance/cultural kilometers, and various other elements of CTZ theory will become clearer as I compare the experiences of privileged frontier migrants from Western countries, both black and white, to those of working-class African and Asian migrants who live in more precarious CTZs. Ultimately, I aim to illustrate that the migrant experience is determined by their different forms of cultural capital which enable or prevent them from experiencing more or less "friction" in different types of South African CTZs, and I hope to bring more nuance to understanding the migrant experience. Class identity, which relates closely to certain forms of cultural (and economic) capital like "global" English and thus particular CTZs, overdetermines the migrant's daily life.
Copyright information
© Springer Nature Switzerland AG 2019