Crater Wall Flow-Like Features (Moon, Asteroids)
Living reference work entry
DOI:
https://doi.org/
10.1007/978-1-4614-9213-9_106-1
Definition
Flow-like topographic or albedo features formed on steep slopes of inner crater walls on airless bodies (Bart
2007
) (e.g., Fig.
1
).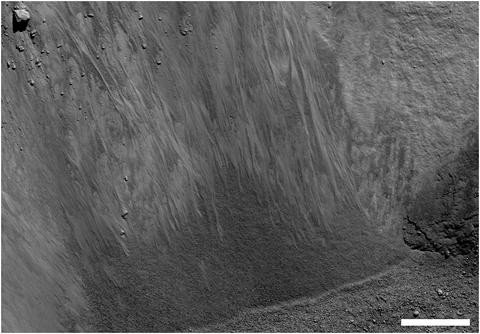 Keywords
Shear Rate 
Rock Avalanche 
Slope Movement 
Crater Wall 
Mass Wasting 
These keywords were added by machine and not by the authors. This process is experimental and the keywords may be updated as the learning algorithm improves.
Copyright information
© Springer Science+Business Media New York 2014