Glossary
Graph Clustering Algorithm

Attempts to find cohesive subgroups which are only loosely interconnected

Degree Centrality

The number of edges incident to a node

Network Motifs

Subgraphs that occur significantly more often than expected by chance
Definition
Multiplex networks represent different types of relationships between nodes in a single graph, for example, marriage and business ties between Renaissance Florentine families as shown in Fig.
1
(Breiger and Pattison
1986
). Temporal networks in which the same relationship is observed at different time points can be seen as a special type of multiplex network (
Temporal Networks
).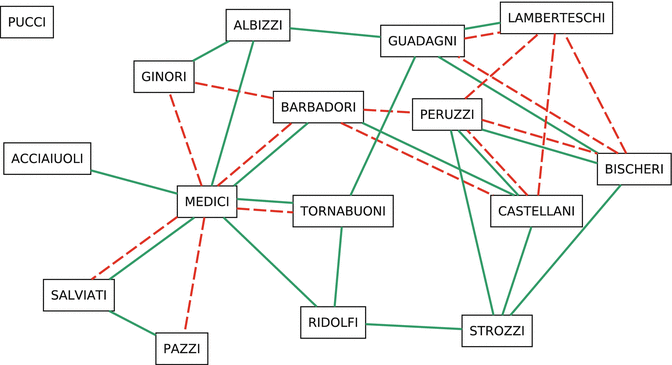 Copyright information
© Springer Science+Business Media New York 2014