de la Condamine, Charles-Marie
Reference work entry
DOI:
https://doi.org/
10.1007/978-1-4419-9917-7_299
Alternate Name
 Condamine, Charles-Marie de la
Born Paris, France, 28 January 1701
Died
Paris, France, 4 February 1774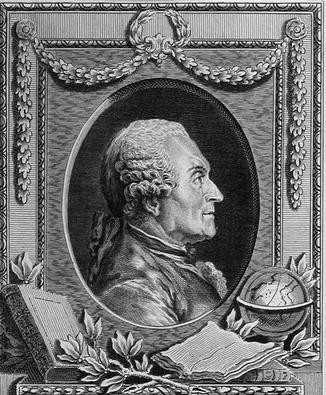 Charles-Marie de la Condamine is remembered for his participation in an expedition to Peru organized in 1734 by the Paris Academy of Sciences with the aim of providing a definitive verdict concerning the question of the shape of the Earth. La Condamine was the first son of a county family of low nobility. At 17, he joined the army and participated in combat in 1719, as part of a small contest against Spain. La Condamine left the army and established himself in Paris where he became interested in science. In December 1730, he obtained a position as adjunct chemist of the Paris Academy of Sciences. After travels devoted to adventure and study around the Mediterranean, la Condamine presented to the academy a communication that can be regarded as his first astronomical work: Observations astronomiques et physiques faites dans un voyage au Levant en 1731 et 1732.
At this time a Newtonian academician,   Pierre de Maupertuis , promoted a fierce discussion concerning the true shape of the Earth. The starting point was the perceptible discrepancy between   Isaac Newton 's theory and the geodetic measurements made in France by   Jean and   Jacques Cassini . The outcome was the decision to launch two expeditions, one to Lapland and the other one to the equatorial lands of the Vice-Kingdom of Peru, belonging to Spain. The Lapland expedition was led by Maupertuis. It produced its measurements in 1736 and 1737, and its results, when compared with measurements made in the French territory, were favorable to the Newtonian thesis. The Peru expedition was led by   Louis Godin . La Condamine,   Pierre Bouguer , and several naturalists and assistants joined him. It proceeded to America on 16 July 1735. Its French members and the Spanish sailors who accompanied them – Jorge Juan and Antonio de Ulloa – would return to Europe in stages, 10 years later.
The expedition report, published by Condamine as Mesure des trois premiers degrés du méridien dans l'hémisphère australin 1751, confirmed Maupertuis' work. However, Condamine's report of his return journey through the Amazon, Journal du voyage fait par ordre du roi a l'équateur, also published in 1751, brought to its author significant fame in France; because of this, his name became firmly associated with the entire expedition.
Condamine's scientific contributions were published mainly in the Histoire et Mémoires de l'Académie des Sciences de Paris, from 1731 to 1761. They do not contain original astronomical discoveries. They provided data from geodesic measurements, latitude and longitude assessments, and meteorological observations from several places in America and Europe.
After Condamine's return to Europe, he also proposed a reform of the French and international metrological system. He recommended as a new universal standard the length of the pendulum beating seconds at the equator. To defend his proposal, after his American tour, he made several visits to different places in France and Italy to find out the length.
Condamine was also interested in other subjects such as smallpox inoculation and the improvement of education, publishing several works about them. He was elected a member of the French literary academy, the Académie française, on 29 November 1760, and remained a member up to his death – brought about by a hernia operation.
Notes
Acknowledgments
Translated by Roberto de Andrade Martins.
Selected References
Colloque International "La Condamine."

(1987). Mexico: Edición IPHG.

Google Scholar

Condorcet, M. J. (1778). "Éloge de M. De La Condamine."

Histoire de l'Académie Royale des Sciences pour 1774

(1778): 85–121.

Google Scholar

Terrall, Mary (2002).

The Man Who Flattened the Earth: Maupertuis and the Sciences in the Enlightenment

. Chicago: University of Chicago Press.

CrossRef

Google Scholar
Copyright information
© Springer Science+Business Media New York 2014