Life Span, Turnover, Residence Time
Reference work entry
DOI:
https://doi.org/
10.1007/978-1-4419-9863-7_712
Definition
Life span, turnover, and residence time have been explored experimentally in various context for T or B cells (Tough and Sprent 1995; Fulcher and Basten 1997), and a lot of these parameter values were obtained from a mathematical model for T cell differentiation and dynamics (Thomas-Vaslin et al. 2008).
Life span and turnover can be interpreted as illustrated in Fig.
1
.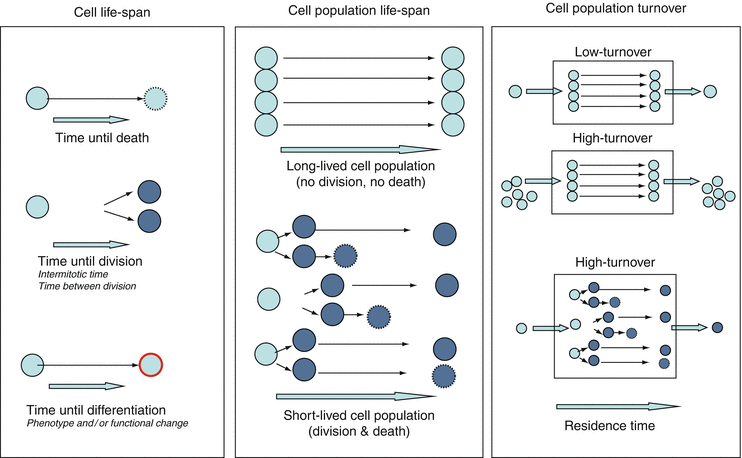 References
Thomas-Vaslin V, Altes HK et al (2008) Comprehensive assessment and mathematical modeling of T cell population dynamics and homeostasis. J Immunol 180(4):2240–2250

PubMed

Google Scholar
Copyright information
© Springer Science+Business Media, LLC 2013