Definition
Stromatactis is defined as a mass of spar (with partial substitution of internal sediment) which has smooth base, digitate roof, occurs in swarms and has reticulate distribution (Bathurst,
1982
). Neuweiler et al. (
2001
) distinguished the terms "stromatactis," "inhibited stromatactis," and "aborted stromatactis" (Figure
1
). Stromatactis originated when early internal sedimentation occurred in the open space of the cavity network followed by centripetal cementation by early marine cements in residual cavity space. Aborted stromatactis resulted from internal sediment filling of the entire or near-entire original cavity network. Inhibited stromatactis refers to incipient marine cementation of the stromatactid cavity followed by entire or near-entire internal sediment filling.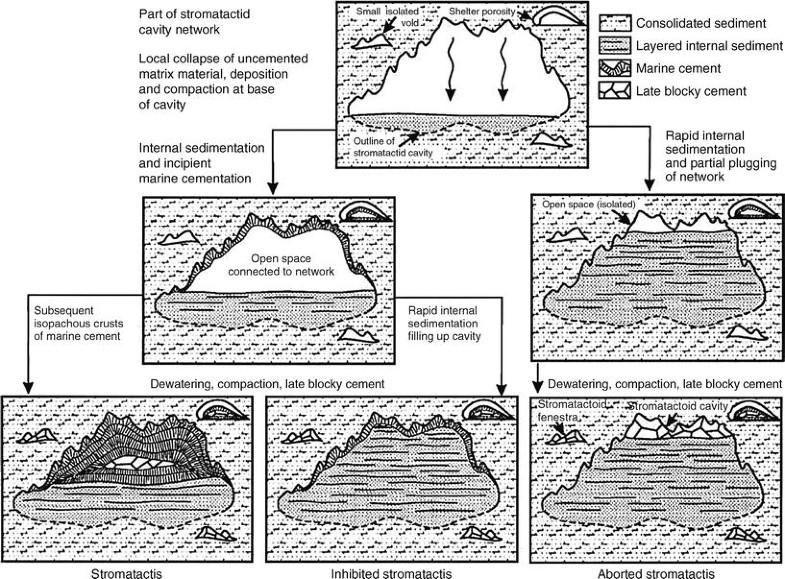 Keywords
Late Jurassic 
Middle Jurassic 
Internal Erosion 
Sediment Filling 
Internal Sediment 
These keywords were added by machine and not by the authors. This process is experimental and the keywords may be updated as the learning algorithm improves.
Copyright information
© Springer Science+Business Media B.V. 2011