Gas: Exploitation and Use of Natural Gas in Premodern China
Reference work entry
DOI:
https://doi.org/
10.1007/978-1-4020-4425-0_9568
Ancient Chinese sources give many references to strange fiery phenomena burning on water or rising out of the earth. For instance, the
Hanshu
says that in 61 BCE the emperor sacrificed at the "fire well" (
huojing
) of Hongmen (Shaanxi). We do not know the cause of this fiery discharge, but it is clear that this fire well was an object of religious worship, because a fire well temple had been erected there. No mention was made of any use for industrial purposes (Fig.
1
).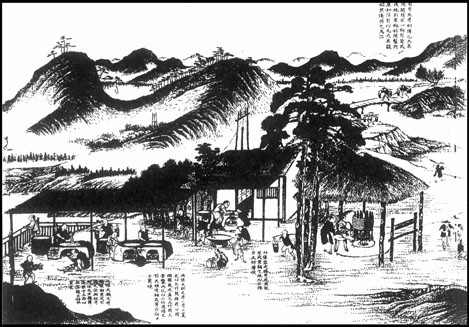 Copyright information
© Springer-Verlag Berlin Heidelberg New York 2008