Introduction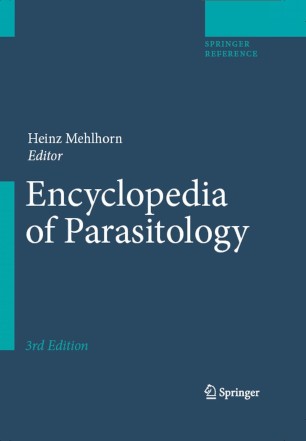 Knowledge in the field of parasitology must be kept at a high level and up to date in order to fight a parasitosis as quickly and effectively as possible.
The third edition of the "Encyclopedia of Parasitology" contributes to these goals in several ways: the number of entries has been increased by about 30%, the content has been even more improved by adding more tables and figures. The extensive linking between definitions and essays facilitates information within a minimum of time.
More than 40 international contributors, who are well known specialists in their fields, give a comprehensive review of all parasites and therapeutic strategies in veterinarian and human parasitology.
The third edition is now presented as two volumes in A-Z format and additionally in an electronic online version.
Bibliographic information
DOI

https://doi.org/10.1007/978-3-540-48996-2

Copyright Information

Springer-Verlag Berlin Heidelberg New York

2008

Publisher Name

Springer, Berlin, Heidelberg

Print ISBN

978-3-540-48997-9

Number Of Entries

3458