Introduction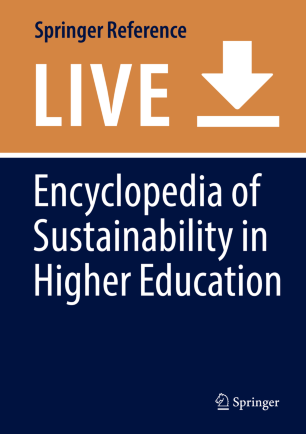 This encyclopedia serves as a tool to support universities across the world to implement sustainable development in higher education in a number of key areas, such as:
1. Policy-making, visioning, structures, management and strategies
2. Teaching, learning and competencies
3. Research and transformation
4. Campus greening, design, operations and carbon impacts
5. Students and stakeholders´ initiatives and involvement
The encyclopedia will be of special interest to administrators and managers at higher education institutions; academic staff (e.g. lecturers, professors, researchers); technical staff and students. Also, other groups working outside higher education, but interested on the theory and practice of sustainable development, will find its contents useful.

Bibliographic information
DOI

https://doi.org/10.1007/978-3-319-63951-2

Publisher Name

Springer, Cham

eBook Packages

Springer Reference Education

Reference Module Humanities and Social Sciences

Number Of Entries

267