Introduction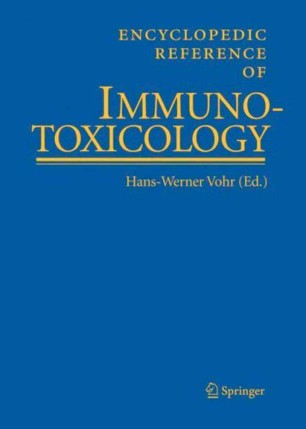 This work provides rapid access to focused information on topics of Immunotoxicology not only for scientists and those dealing with laboratory aspects but also for lecturers and advanced students.
Over 200 contributing authors – including many of the world's top specialists – have contributed full essays on all relevant topics, supplemented by keyword definitions of related terms. Full essays are structured uniformly to provide reader-friendly information on all aspects of Immunotoxicology, including methods of testing and analysis, characteristics of substances, the regulatory environment and the relevance of these to humans.
The single A–Z format of both types of entry makes this reference book very easy to use.
The Encyclopedic Reference of Immunotoxicology is intended to be a comprehensive work of reference which will provide easy access to relevant information in the fast-growing field of Immunotoxicology.
Bibliographic information
DOI

https://doi.org/10.1007/3-540-27806-0

Copyright Information

Springer-Verlag

2005

Publisher Name

Springer, Berlin, Heidelberg

Print ISBN

978-3-540-33444-6

Number Of Entries

1494