Abstract
The essence of meristem-tip culture is the excision of the organized apex of the shoot from a selected donor plant for subsequent in vitro culture. The conditions of culture are regulated to allow only for organized outgrowth of the apex directly into a shoot, without the intervention of any adventitious organs (
1
,
2
,
3
). The excised meristem tip is typically small (often <1 mm in length) and is removed by sterile dissection under the microscope, as in the potato example detailed in this chapter (
Fig. 1
). The explant comprises the apical dome and a limited number of the youngest leaf primordia, and excludes any differentiated provascular or vascular tissues. A major advantage of working with such a small explant is the potential that this holds for excluding pathogenic organisms that may have been present in the donor plants from the in vitro culture (
see below
). A second advantage is the genetic stability inherent in the technique, since plantlet production is from an already differentiated apical meristem and propagation from adventitious meristems can be avoided (
3
,
4
,
5
,
6
,
7
,
8
,
9
). Shoot development directly from the meristem avoids callus tissue formation and adventitious organogenesis, ensuring that genetic instability and somaclonal variation are minimized.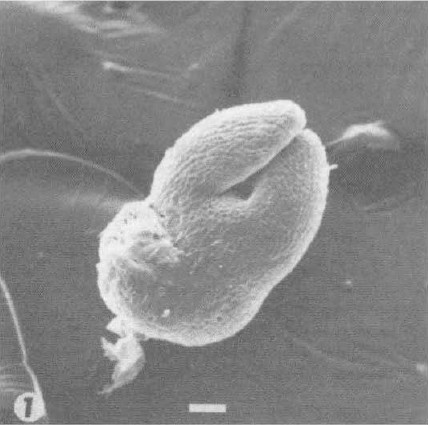 Keywords
Culture Vessel 
Donor Plant 
Nodal Explants 
Hypodermic Needle 
Virus Elimination 
These keywords were added by machine and not by the authors. This process is experimental and the keywords may be updated as the learning algorithm improves.
Copyright information
© Humana Press Inc., Totowa, NJ 1999