Abstract
Genome mismatch scanning (GMS) is a rapid method of isolating regions of identity by descent (IBD) between two related individuals (
1
,
2
,
3
,
4
,
5
). With the availability of simple PCR techniques, vast numbers of highly informative genomewide polymorphic markers, and more recently, radiation hybrid mapping, DNA microarrays, and gene chip technology (Research Genetics, AL), GMS is a very practical shortcut to conventional genetic linkage methods. The basic procedure (
Fig. 1
) involves the restriction enzyme digestion of each of the genomic DNA samples from two related individuals, yielding fragment sizes up to 20 kb, followed by the methylation of one genome. Hybridization of the two genomes (one fully methylated and one fully unmethylated) results in four possible DNA hybrid fragments. Through specific restriction enzyme digestions, the fully methylated and the fully unmethylated homohybrids (both strands from the same individual) are removed. The
E. coli
mismatch repair enzyme selection facilitates the removal of most of the mismatch-containing heterohybrids (
6
,
7
), therefore, DNA fragments from all IBD regions are isolated on the basis of their ability to form extended mismatch-free heterohybrids (double-stranded DNA [dsDNA] molecules consisting of one strand from each of the individuals). These GMS-enriched mismatch-free heterohybrids are likely to include a disease gene locus inherited through a common ancestor.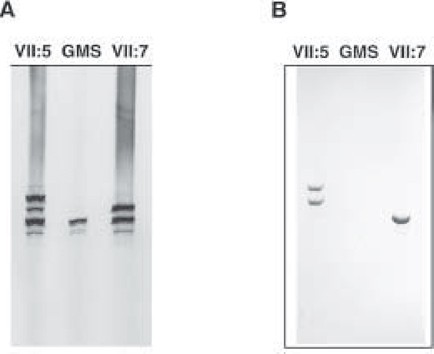 Keywords
Radiation Hybrid Mapping 
Adenine Residue 
Sodium Thiocyanate 
Gene Chip Technology 
Mismatch Repair Enzyme 
These keywords were added by machine and not by the authors. This process is experimental and the keywords may be updated as the learning algorithm improves.
Copyright information
© Humana Press Inc., Totowa, NJ 2001