Whole Mount In Situ Hybridization to Study Gene Expression During Mouse Development
Part of the Methods in Molecular Biology™ book series (MIMB, volume 137)
Abstract
Whole mount in situ hybridization (WMISH) is a method for detecting specific messenger ribonucleic acids (mRNAs) at their site of expression within an embryo or intact tissue fragment. Like conventional in situ hybridization, WMISH depends upon the availability of a complementary nucleic acid probe which can be labeled, annealed to the mRNA fixed within the tissue, and subsequently detected. Whereas the conventional approach uses radioactive probes hybridized to tissue sections, WMISH refers to hybridization to intact tissue or embryos using nonradioactive probes that are detected using standard immunohistochemical methods. For developmental biologists, WMISH offers the advantage of visualizing the domain of expression of a gene within the context of the entire embryo. In addition, WMISH can be used to study more than one gene in the same embryo, allowing spatial and temporal overlaps in expression to be clearly discerned (
Fig 1
). Similar to conventional in situ hybridization, one can determine the precise cellular distribution of expression by embedding and sectioning embryos following WMISH. For these reasons WMISH has become an essential and standard tool for studying gene expression during embryonic development (e.g.,
see
1
).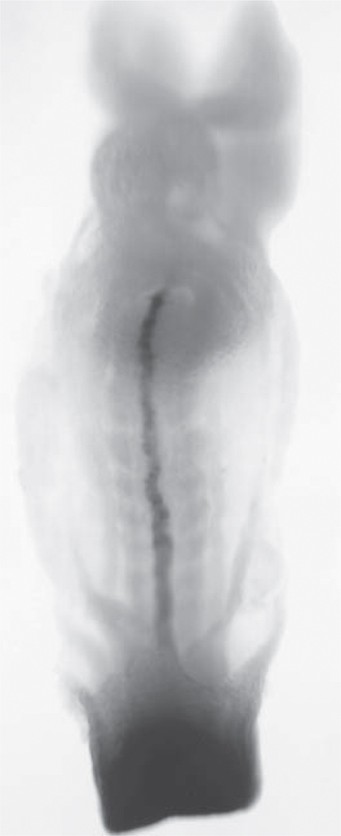 Keywords
Hybridization Buffer 
Alkaline Phosphatase Substrate 
Paraformaldehyde Fixative 
Fine Science Tool 
Silanated Glass Slide 
These keywords were added by machine and not by the authors. This process is experimental and the keywords may be updated as the learning algorithm improves.
Copyright information
© Humana Press Inc., Totowa, NJ 2000