Abstract
The repair of chromosomal double-strand breaks (DSBs) in
Saccharomyces cerevisiae
occurs most efficiently by homologous recombination. Homothallic mating-type (
MAT
) switching provides the most well-characterized system to study DSB repair by recombination in mitotic cells (
1
,
2
,
3
).
MAT
switching is a genetically programmed event in yeast haploid cells, initiated by the site-specific HO endonuclease (
Fig. 1
). This creates a DSB at
MAT
that can be repaired by homologous donor sequences,
HML
α or
HMR
a
, located near the ends of the same chromosome. These donor loci are maintained in a silent chromatin structure that prevents both their transcription and cleavage by HO, though they can still serve as donors in recombination. Most of the time
MAT
a
cells use
HML
α and thus switch to
MAT
α, whereas
MAT
α cells use
HMR
a
to switch to
MAT
a
. This change of mating type can be scored genetically and molecularly, since
Y
a
and
Y
α sequences are different and have restriction endonuclease polymorphisms (
Fig. 1
).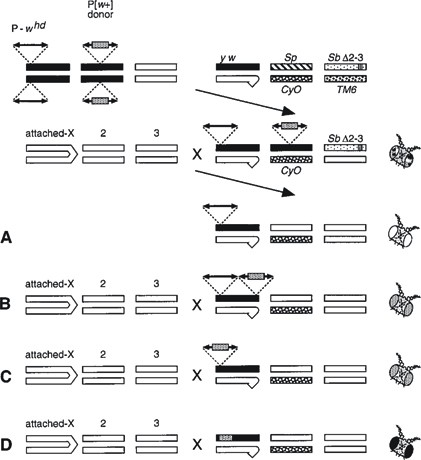 Keywords
Alkaline Buffer 
Bromocresol Green 
Strand Invasion 
Physical Monitoring 
Meiotic DSBs 
These keywords were added by machine and not by the authors. This process is experimental and the keywords may be updated as the learning algorithm improves.